With the rise of more crypto projects daily, investors are critical about the type of project to invest in. It is vital to do proper research before investing in any crypto project. The crypto space is too volatile to push money into the wrong crypto, especially with the many hurdles some projects still experience and their projection for growth. Thus, what is Cosmo (ATOM) and what does it entail?
How is the crypto project dubbed the "Internet of Blockchains" a good project you should pull into? Therefore, this article will highlight the key details of ATOM, telling you if it is a good project to plug into or not based on all the projections of the blockchain.
What is Cosmo (ATOM)?
Cosmo is famously regarded as the "Internet of Blockchains". This is because its network I geared towards creating a connection of crypto networks which are connected by open-source tools for streamlining transactions among all networks. Cosmo is a connecting network that focuses less on its ecosystem, but more on integrating all crypto networks to share data and tokens programming more effectively and efficiently.
The Cosmo project focuses on customization and interoperability within the crypto space. That is, affording developers the ability to creatively customize their projects while creating a space that connects all networks to operate collectively.
Cosmo aims to achieve this with the use of hubs and zones. There is something called "the Cosmo Hub", this is a space that keeps a record of all zones within the hub. The Cosmo Hub makes use of "Zones", which are independent blockchains created in the Cosmo hub by developers. These zones represent the 'customization' aim of Cosmo, while the Cosmo Hub represents its interoperation aim.
So, as the name denotes, Cosmo is a network that seeks to connect various blockchains across the crypto space to operate together in an enabling environment. Like the cosmo that houses the entire universe.
The native cryptocurrency of the Cosmo project is ATOM, and the Cosmo Hub is powered by a Proof of Stake system. Thus, governance is fully decentralized with no central body regulating activities.
Why You Should Plug into The Cosmo Project?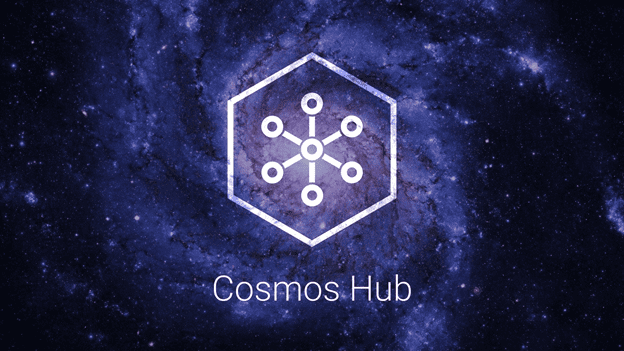 Cosmo is currently a promising project that you should key into because more blockchains are created daily. And the creation of blockchains means an increase in data. Data sharing among networks remains a major problem in the crypto space. So, more projects are coming up to fill this gap, but Cosmo provides ensures the independence of blockchains while promoting interoperation.
Furthermore, its proof of stake system ensures that governance is decentralized in the hands of users of the network, who are invested in the project. Thus, decisions on growth and expansion would be carefully considered as everyone has something a stake and are invested in the project.
Also, Cosmo has a very strong management team, which currently includes the Interchain Foundation. This is an NGO that funds open-source blockchain projects. So, they are well skilled in the open-source blockchain space. Cosmo has also attracted some big-name investors such as Bain Capital and Paradigm. This means that funding isn't an issue when it comes to the Cosmo project.
Furthermore, Cosmo isn't a new project in the crypto space. It has over five years of existence and it currently has a market cap of over $8 billion according to coinmarketcap. Cosmo has working apps and services already running on its network. Some key services developed on the Cosmo network are Binance chain (BNB), Crypto.com Coin (CRO), and Terra (LUNA). These coins have experienced massive growth since they were created in the Cosmo space. This would continue to attract more projects to Cosmo and even increase the price of its native coin, which currently is priced at around $30+.
Conclusion
In summary, Cosmo has valid and credible usability in the crypto space, which is one key feature to consider in any crypto project you invest in. And the projection for growth is still high, even as more projects join its Hub. So, align yourself with this project today.
You can learn more about Cosmos and other crypto projects by joining MyCryptoParadise. Use our discount PRO5% to get an exclusive 5% discount on your premium membership today! Join the MyCryptoParadise telegram channel through this link.