The ParadiseTeam is always ready to help you
If you have any question, or anything is unclear, please contact our Support via Form or Telegram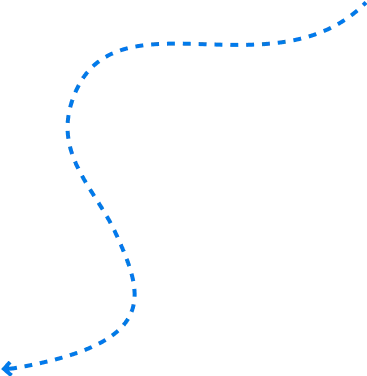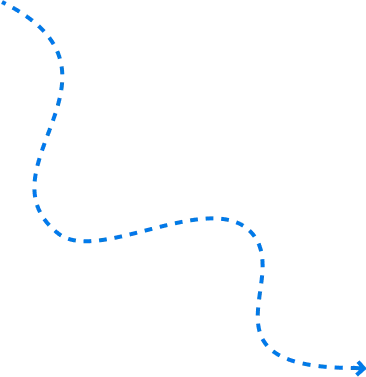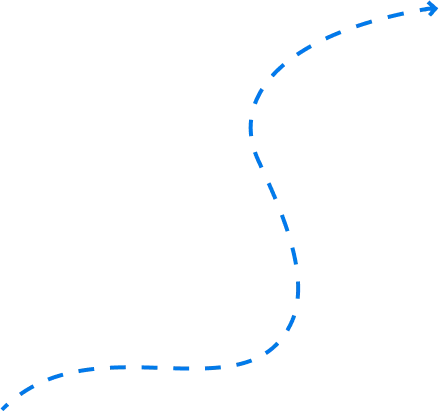 Ask questions

; don't make assumptions.
We are here for you.
Frequently Asked
Questions
What are Crypto Signals?
Crypto signals, as the name suggests, are signals or ideas that professional traders acquire using technical and fundamental analysis to trade a certain cryptocurrency. Crypto signals are created in two ways: automated and manual. Automated signals are created by sophisticated software run by trained professionals. Manual crypto signals are created by experienced traders who recognize patterns using advanced tools and indicators. Our signals are manual crypto signals curated by an experienced team of veteran traders. Our signals often specify the type of cryptocurrency to buy, such as Bitcoin, Ethereum, or XRP. Here's an example:
Buy price – The price at which you should purchase the coin.
Sell-Target – Tells you what price to sell the crypto for to make a profit.
Stop-loss – Automatically quitting a trade if you lose too much.
Ultimately, our crypto signals help you determine the best move to take to maximize your profits and minimize your losses.
How Paradise Team Acquire Crypto Signals?
Paradise Team consists of 4 professional traders with expertise in Technical and Fundamental Analysis. We make use of these skills using sophisticated tools to do deep analysis and find suitable entries or exits.
Do you offer any learning resources around crypto trading?
Absolutely! Our website has a dedicated education section where we share detailed crypto analysis, news and blogs on numerous crypto topics. In addition, we also have a YouTube channel where we frequently upload new content for our subscribers. Finally, you can also find us on TradingView, where we share free market updates regularly.
What exchange accounts do i need?
We trade primarily on Binance and Bitmex. Bitmex accounts are not available to US or Canadian residents without the use of a reliable VPN. The great news is that price action will be very similar to other large exchanges like Kraken, Bitstamp and Huobi. No matter where you live, Paradise Signals can help you trade like a pro.
Can I see the reviews from your subscribers?
Absolutely! You can visit TrustPilot and check out our public reviews. Our team is obsessed with customer satisfaction, and we strive to offer our ParadiseFamily VIP members the absolute best services possible!
What happens after my payment?
Once your payment is sent, you will receive a membership confirmation email with all the necessary information for the next steps. Click on the link in your email for immediate redirection to your account page at MyCryptoParadise.com.
Are paradise signals classified by risks?
Yes. Our Paradise Signals are classified by risk and are posted with follwoing titles: 'Very Safe,' 'Regular,' 'Risky,' or 'Very Risky.' Our traders will also follow up on signals to teach members the market determining principles.
Do Paradise traders provide timely updates on the market climate?
Yes: You will be updated daily on with what's happening in the current market. Our master traders will provide all members with a fundamental market analysis, including relevant ideas and predictions of where the market is heading in the future. MyCryptoParadise signals and predictions have a historical accuracy of 95%. Our team takes risk management just as seriously as making profits. When the market direction is neutral or uncertain, we will not trade.
How would you define your trading philosophy?
MyCryptoParadise team follows a straightforward trading philosophy where: 
Quality takes preference over quantity

Capital preservation takes preference over making risky trades

Increasing capital step by step instead of running after exponential gains (and end up losing your funds due to margin calls & liquidation) 

Treating trading as a business, not like gambling
How much experience do the Paradise traders have?
Our traders have extensive FX trading backgrounds. Nearly 5 years ago, one of our top traders began seeing that the crypto markets delivered greater returns and we began the transition. For the past 4 years, this team has been fully committed to developing safe and profitable trading systems for the crypto markets.
How to Receive Crypto Signals?
Crypto signals can be sent via any social media messaging apps such as Whatsapp, Signal, Telegram, or Email. We choose Telegram because it provides greater convenience than other options in the market. The privacy, the control, and the customization that Telegram offers help it stand out from other available apps or platforms.
What plans do you offer?
We offer both free and premium plans to our customers. For customers who want to explore our offerings can easily join our free channels and get promising signals free of cost. We also offer an exclusive premium membership package for customers who are looking to go the extra mile and enjoy top-notch crypto signals with extra features. Currently, our diverse set of plans include Free Bitmex and ByBit Signals, Free Binance Signals, Premium Bitmex, and ByBit VIP signals, Premium Binance VIP signals, Account management, up to 80 signals per month, and more. To learn more, please contact us.
Where can i buy bitcoin?
We prefer to use Coinbase because of its reliability and easy conversion to/from local currency. For those who are unable to use Coinbase, Ethos Wallet, Bitstamp, Kraken, and Blockchain.com are a few other trusted exchanges that allow fiat to crypto conversions and purchase directly from debit cards, credit cards, and bank accounts.
What is the onboarding process like?
Members who join our ParadiseFamily VIP will get their trading expert (one of the four guys in the ParadiseTeam) who will have an introductory phone call before they start and will be helping them along the way of their membership period. 
How big is the paradise team?
Our team contains four skilled market analysts. Each one of our traders has their own field of expertise and together we are strong team.
How does Paradise personal coaching work?
It is important to ALWAYS remember that unlike many signal providers, we care about YOU! We value each of our members and provide personal coaching for all of you: whether you've chosen our 1 Month plan or our 1 Year VIP plan. Once you've signed up and paid for your VIP membership, a paradise pro trader will be there to teach you proper trading strategies, how to avoid costly errors, and how to mitigate risk. Our traders will be available each day to answer questions and to help make your trading experience as easy as possible.
What sets you apart from the other crypto signal providers?
When we started, we were disappointed by how other crypto Telegram channels operated and treated their customers. Ninety-nine per cent of other groups are scammers who want people to pay them money, so they trick them into purchasing their premium  membership by whatever means necessary. Then, they promote and share only the winning trades while hiding the losing trades.
At MyCryptoParadise, we do things differently for this specific reason. Our objective is to provide everyone with the most optimal trading experience possible.
The markets are constantly changing; how do you guarantee success?
The ParadiseTeam is watching the market 24/7, so we can adjust our trading strategy to the current market situation where the probabilities are the best. It's always about finding the best probabilities trade setups, being disciplined with your strategy, and being patient to wait only for the right moment to enter a trade and not be overtrading. The goal is to avoid taking trade setups where the probabilities and Risk/Reward are not the best.