Ripple, a San Francisco based digital currency revealed its plans to expand its client-based to the United Kingdom and the United Arab Emirates. The company went ahead to announce two vacancies seeking to hire qualified integration engineers in London and Dubai. The engineers needed will be tasked to develop a seamless payment system to ensure Ripple is more accessible to customers. Ripple CEO added that upon completion it will allow partnership with financial institutions in the new regions.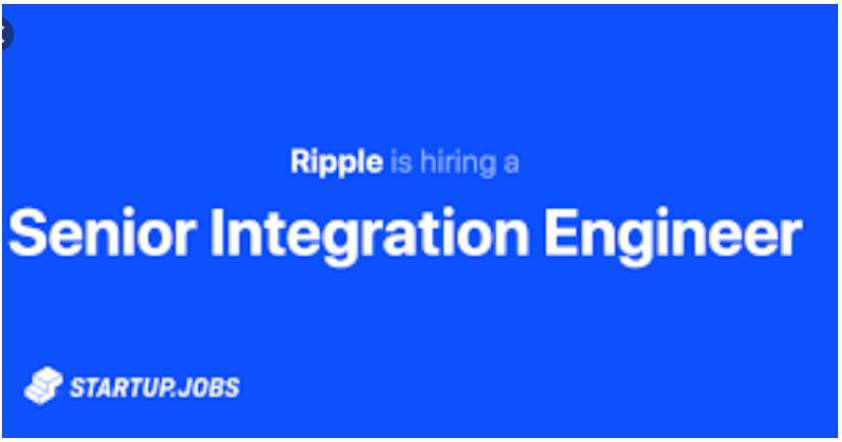 According to the job descriptions, Ripple is looking for a Senior Integration Engineer to spearhead the Dubai, UAE tech team and a Staff Integration Engineer to join the existing team in London, UK. Ripple further detailed that the former will be assisting the company to enlarge its financial institution's network through the provision of RippleNet services to new and existing customers.
The incoming Ripple Staff Integration Engineering once found and hired will be required to create and try out the integrated system. The senior engineer together with tech teams from major global companies will take part in troubleshooting sessions to ensure system efficiency and minimize downtime chances.
Engineer's responsibility to DLT behemoth Ripple
Both the engineers will have to undertake core duties in their daily role including designing, building, testing and deploying integration solutions for Ripple. Also, they will be vigilant to ensure the system runs smoothly and prompt to solve challenges the clients or partners may encounter in the process of using the new system. Finally, they will be required for proper training for new Ripple customers.
The Essence of RippleNet integration
Marcus Treacher Ripple's Senior Vice President earlier stated that the current transnational payments market is already fragmented. However, he added that there was a need to introduce RippleNet as an ISO standard as a means to transform and consolidate the industry.
According to Treacher XRP has the potential to grow into one of the best payment solutions and serve as a reference to those in existence today.  Besides, Ripple will set up On-Demand Liquidity (ODL) corridors starting 2020 in Africa, Latin America and America as to ad on ODL corridors that have been established in various parts of the globe.