If you have been around cryptocurrencies, you have undoubtedly heard about Initial Coin Offerings (ICOs). However, IEOs might still be new to you. IEOs, short for Initial exchange offerings, are very similar to ICOs. As the name suggests, IEOs are token sales supervised and moderated by exchanges to fund an upcoming project in the crypto sphere.
With the intrinsic risks of ICOs, IEOs are attracting a lot of attention from investors worldwide. You're likely sold on the idea yourself. If you've been in the industry long enough, you know how unregulated ICOs can pose a risk to the crypto ecosystem. An ICO supervised by a notable exchange could be the solution to the risky environment; however, there still lies the possibility of the market being centralized by notable exchanges. The next thing we don't want is a monopoly, especially in the crypto sphere.
In this article, we'll discuss IEOs, the harms and benefits, and how they will change the crypto ecosystem. Keep reading to find out more.
What is an Initial Exchange Offering?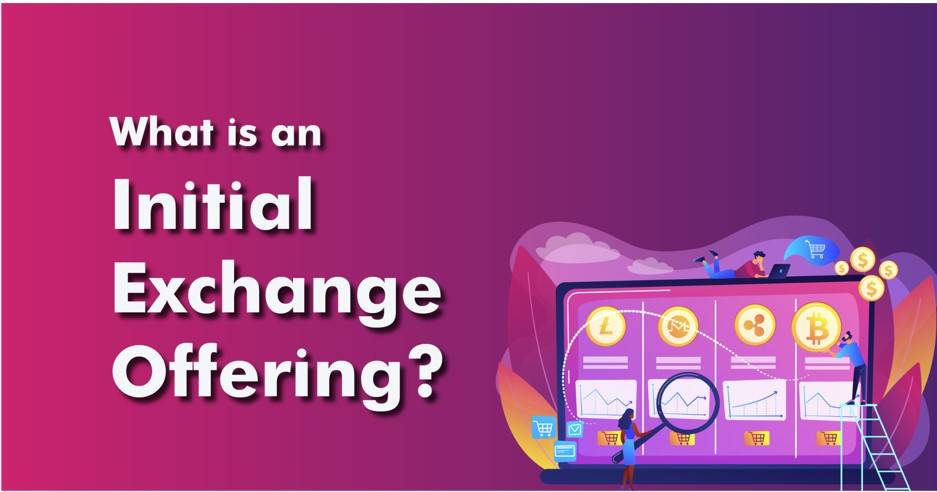 If you're new to the ecosystem, Initial exchange offering, IEO for short, is the evolution of its predecessor, ICO, also known as Initial coin offering. The crypto sphere is an ever-expanding industry, with new projects being introduced to the market every day. We've got DApps, new tokens, new protocols, and new altcoins coming out every now and then.
With over 6000 different cryptocurrencies listed across different exchanges, we should note that almost every one of these cryptocurrencies was once a start-up and needed to raise capital to establish their project in the market. Interestingly, both Binance and Ethereum needed to gain capital to establish and introduce their projects to the market.
The way they were able to raise capital was through an ICO. They offered tokens to crowdfund their projects and introduce their idea into the market. However, they're examples of projects and crowdfunding processes that went right. When comparing what went right to what went wrong, the scale tips towards the latter. Since ICOs are unregulated and often moderated by the startup themselves, they can be highly unprofessional and risky.
Notably, this was at the height of the crypto craze in 2017, when there were over 144 initial coin offerings (ICOs) that were made, but none of them actually reached their crowd sale goals.
This is why evolution was necessary for the ecosystem, and this is where IEOs step in. IEOs are ICOs, but they're governed by a notable and trustworthy exchange that puts its reputation in line for the project to be established.
A lot of IEOs success can be attributed to Binance's Launchpad, which was introduced in late 2019. So far, Binance has introduced over 50 projects and raised over $200 million, according to credible sources.
IEOs benefit the ecosystem by producing credible projects. Since IEOs are listing these projects on their platforms, they're putting their reputation on the line. Exchanges put these projects through strict tests and processes. They check their financials, verify the team's identities, and provide mentorship or direction to these projects.
Now that we know what an IEO is let's discuss its characteristics.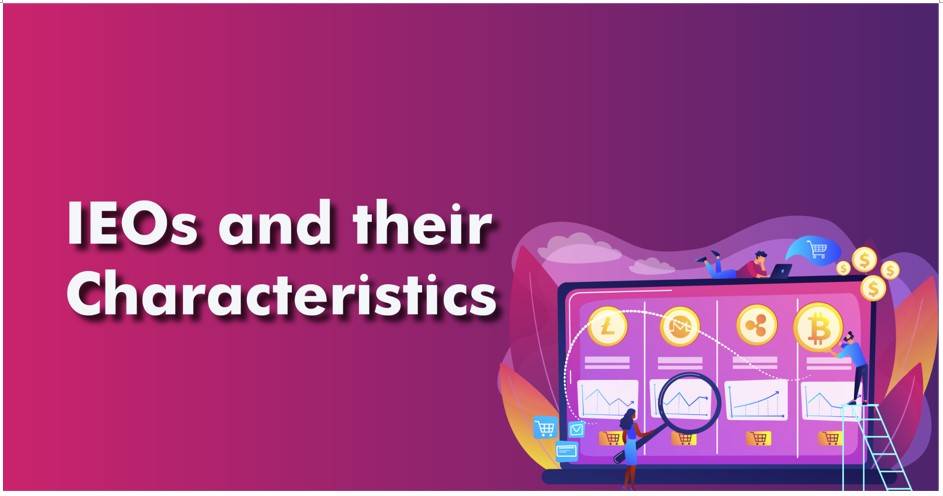 IEOs and their characteristics
IEOs are very similar to ICOs, they have a limited number of tokens for offer, and they've placed limits on tokens available per user. Although ICOs tend to mint coins after the crowd sale; however, IEOs offer pre-minted tokens. Moreover, projects listed on IEOs have their tokens listed on the exchange, making it much easier for investors to invest.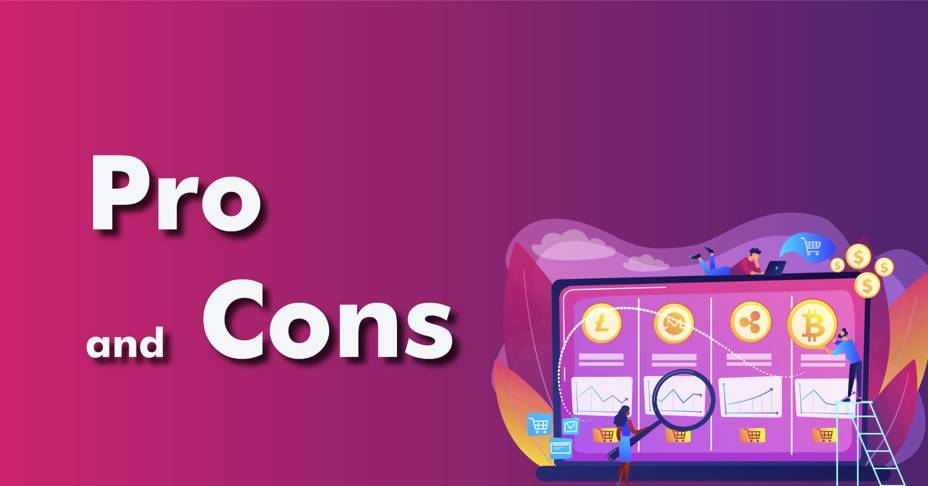 Pros and Cons
Pros
Confidence
Investors can stay confident in their choice when dealing with projects listed by a notable exchange. Leading exchanges often have rigorous filtering processes where they thoroughly test, verify, and check the financials, reports, sustainability, and feasibility of the project, and the identities of the people behind the project. Investors can safely invest in IEOs knowing that the exchange has performed its due diligence.
Security
Token issuers and investors can ensure security since IEO platforms guarantee everything is on par with regulatory bodies via KYC/AML checks for every participant.
Seamless process
ICOs were very risky and unprofessional when it came to selling their tokens; however, IEO platforms ensure a seamless token sale where everyone can easily contribute to the project and buy their fair share of tokens through the exchange.
Free marketing
IEOs provide a number of benefits for the project, such as guaranteed exchange listing, free marketing, greater exposure, and more.
Cons
While IEOs seem to be a lot of fun and exciting, be mindful that they may also come with some unforeseen problems. Like ICOs, IEOs have their fair share of drawbacks.
Unclear regulations
After too many ICOs failing, many countries have banned ICOs from happening altogether. ICOs have many bad reps to their name, and it could likely make its way to IEOs since they're very similar.
Market Centralization
As mentioned, IEO tokens are pre-minted. This is why you must do your due diligence and test the token allocation and distribution dynamics before investing in the project. It's possible that the exchange and the project could hold an unreasonably large portion of tokens to themselves, which could centralize the market or manipulate the prices later on.
Bots
We've had our experiences with bots and scalpers. Tickets instantly sell out, GPUs instantly sell out, and so can tokens listed by IEOs. IEOs aren't safe from bots, but exchanges will probably tackle these issues later on.
Notable IEO platforms
As of today, the top IEO platforms are
Binance
OKEx
Bittrex
Huobi
BitMEX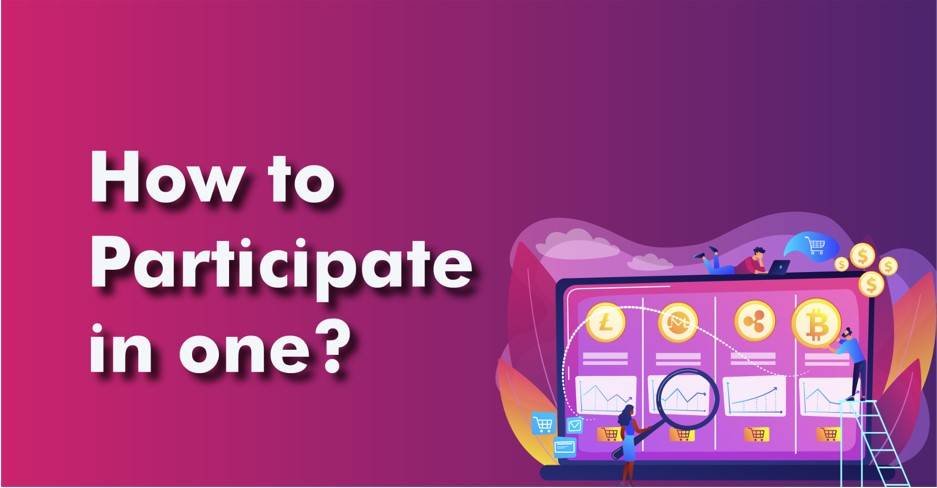 How to participate in one?
Participating in an IEO is fairly simple. Unlike ICOs, you don't have to hassle with smart contracts, check transactions, and go through other problems.
Find an IEO
Register on the platform
Deposit money or accept crypto assets into your account
Buy Tokens
That's it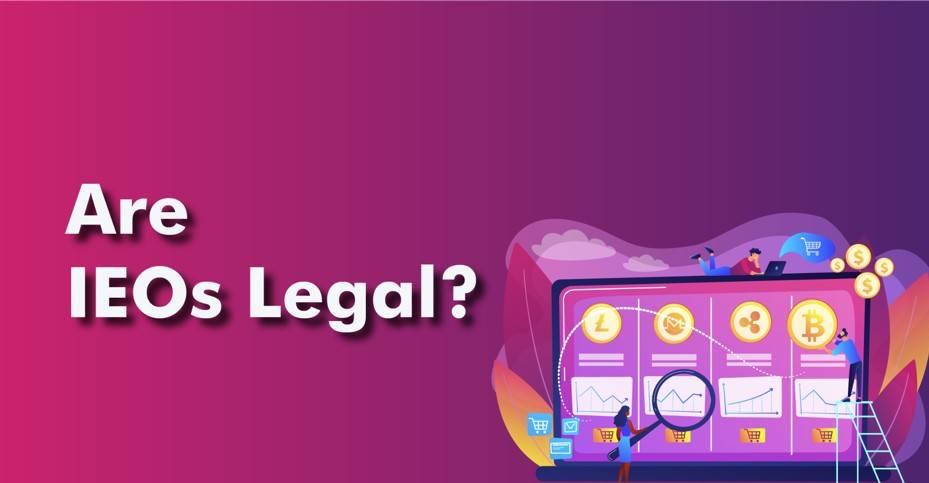 Are IEOs legal?
Well, yes, IEOs are legal, but it depends on the country you reside. ICOs were deemed illegal by many countries around the world after seeing many failures. So, similar to ICOs, IEOs is not legal in the following countries:
Afghanistan
Albania
Bosnia and Herzegovina
Burundi
Canada
Central Africa
Congo
Côte d'Ivoire
Ethiopia
Guinea-Bissau
Iran
Iraq
Lebanon
Liberia
Libya
Macedonia
Mainland China
Malaysia
Myanmar
New Zealand
North Korea
Serbia
Somalia
South Sudan
Sri Lanka
Sudan
Syria
Thailand
Belarus
Guinea
Trinidad and Tobago
Tunisia
Uganda
Ukraine
The United States
Venezuela
Yemen
Zimbabwe
Therefore, you must talk to your legal advisor before you participate in an IEO.
Conclusion
IEOs are set to evolve the industry by promoting a more healthy ecosystem for the industry. While it has a fair share of risks, the benefits outweigh the harms by a considerable margin. After reading this article, where do you think you want to invest? Know any projects you like? Share them with us in the comments below.
About MyCryptoParadise:
MyCryptoParadise has over 6 years of experience in providing cryptocurrency trading signals which could easily be lauded as some of the best signals in the market today. Our platform holds this status because we continue to offer some of the most intuitive technical analysis, educational content, current updates, and news reports in the industry that greatly benefit our customers by allowing them to take the edge over their competition.
We have established a brand through hard work and repeated success from our market insights. Our customers have had their fair share of profitable trades and gains in the market thanks to our advice and analysis. We're also happy to share that we consistently produce top-class educational content on platforms such as TradingView, Youtube, Telegram and Facebook and Instagram where we provide in-depth and valuable content that enables customers and upcoming traders to elevate their trading game to the next level.
Unlike other crypto channels on Telegram- We are a professional trading company; we offer both free and premium signal groups where members enjoy the benefits of expert trading advice and signals. With our ParadiseVIP Membership, you can gain access to a personal crypto expert to help you with the basics, teach you how to execute our trades, and give you insights about the risk and fund management techniques that we use.
Moreover, we also offer an introductory call with one of our experts once you join us before you start trading. Don't believe us? check what our happy customers have to say. Join us and become part of a thriving community of members who are taking their trading game to the next level.