Ethereum has gained quite a lot of criticism over the past couple of years; however, a significant part of the community believes it will have the potential to provide better gains than Bitcoin itself soon.
With the expectation of Ethereum 2.0 to roll out in the upcoming years, the claim of it performing better than Bitcoin has a degree of truth to it. While Ethereum has a smaller $172 billion market cap than Bitcoin's $900 billion market cap, Ethereum has a lot of room.
Defi Projects are dominating the headlines in the crypto sphere, and interestingly, almost all of these projects are based on Ethereum. There are billions of dollars flowing into the Defi sector, and as a result, this will likely bring an incredible rise in the price of Ethereum itself.
In this article, we're going to discuss how to trade Ethereum. But if you don't understand what Ethereum is, don't fear; we've got this covered, already.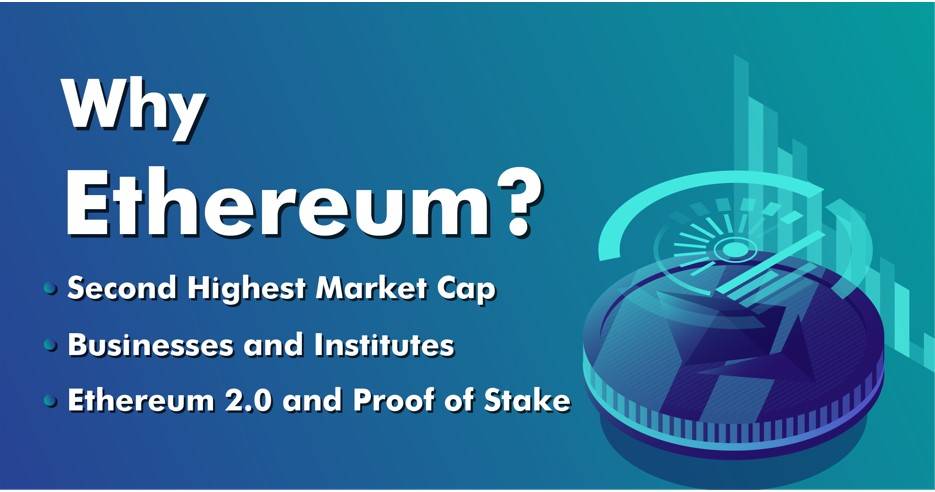 Why Ethereum?
Ethereum is an answer to the global economy's root issue. It's an Internet-based financial system that operates as an open and trustless foundation. And Ether is the Ethereum ecosystem's trustless type of collateral for the activity of financial applications.
Ethereum's ether is among the best money options the world has ever devised. It's a capital asset, it's transformable, and it has a store of value. As a result, Ether meets just about all the necessary conditions for a modern economy.
Second Highest Market Cap
Etherum, as an asset, has been second to Bitcoin in market cap from what seems like the beginning of time. I don't recall seeing Ethereum stacked up at the Bottom in a long time. While Bitcoin's market cap is still astronomically higher than Ethereum; however, Ethereum's volume is emerging at rapid rates compared to Bitcoin.
Moreover, as ETH/BTC volume ratio surges, it shows that traders are trading Ethereum more than Bitcoin, which is a good indication of interest in the asset. Additionally, with the recent interesting surrounding Open Finance Protocols, ETH/BTC price continues to rise.
As more users push for Defi projects, the price ratio will continue to get closer; however, currently, the ETH/BTC price has been around the 0.03 ratio for quite some time now.
Businesses and Institutes
Similar to Bitcoin, Institutions and other key players in the cryptocurrency space have been acquiring Ethereum for a while now. Largest investment firms such as Grayscale Investments have reportedly purchased over 800,000 ETH in 2020.
Moreover, researchers and enthusiasts quickly identified key players such as JPMorgan Chase, Reddit, IBM, Amazon, Microsoft, Walmart, and more accumulating ETH.
Ethereum 2.0 and Proof of Stake
One thing we can all agree on is that Ethereum is a forward-thinking organization. They're always looking to adopt changes and find solutions to the global economy's inherent problems, which you can see through their multiple Ethereum Improvement Proposals.
Interestingly, Ethereum's developer team has proposed to shift from the traditional proof of work consensus protocol to the proof of stake protocol. While this shift may seem risky, it's a much-needed one. While blockchain solutions may be solving a lot of problems, they're not scalable, interoperable, and sustainable. That is why there are so many different cryptocurrencies in the market. These projects are racing to find a scalable, sustainable, and interoperable solution to blockchain technology.
Interestingly, with the proof of stake algorithm and sharding protocol, Ethereum will create a scalable, sustainable, and interoperable solution.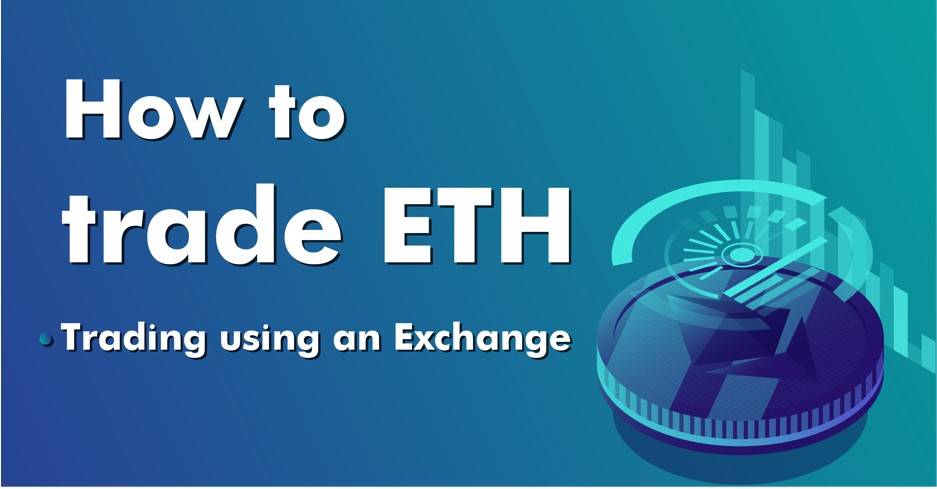 How to trade ETH
Now that we've performed our due diligence and know what Ethereum is and why we should invest in it let's get to the basics of trading ETH. To trade ETH, you need to buy ETH. Currently, there are three options where you could buy your ETH.
Exchanges
Broker Account
Wallet
In this article, we'll be discussing exchanges as they're the ideal platform to trade, sell, buy, or use cryptocurrencies in general. They're incredibly safe, and there's an array of diverse options in the market. However, as a beginner, it'd be best if you started with a broker, as it wouldn't involve the hassles of holding, securing, and dealing with Ethereum.
Brokers will be able to buy your Ethereum for you, and you can easily trade with leverage through your broker.
Trading using an Exchange
Before you trade, buy, sell, or use Ether, you need to perform your due diligence on finding a credible exchange. Compare withdrawal rates, fees, commissions, options, features, and more and find what exchange is most suitable for you. Moreover, selling or buying cryptocurrencies could be illegal in your city or country, so make sure your exchange is compatible with your region. Note that you may need to verify your identity when registering your account, which may involve government-issued documents.
Buying cryptocurrencies on an exchange is relatively simple; all you have to do is the following:
Register an account
Select your cryptocurrencies
Place your trade
Receive your coins
Secure them in a wallet
Interestingly, exchanges provide users with a diverse list of trading options, which is why we think it is an ideal platform. You could use buy orders, sell orders. You can trading using Ethereum options and bet on Ethereum's price using puts or calls. You could instantly buy Ethereum at the current market price via Market orders. Moreover, you could also place limit orders and stop-loss orders. Additionally, some exchanges provide users with sophisticated tools, indicators, and automation options. There are several possibilities.
Conclusion
Ethereum is the second highest market cap crypto. You can easily buy it through wallets, brokers, and exchanges. Ethereum trading has proven to generate consistent numbers; however, all of that depends on your risk tolerance, discipline, patience, and skill.