For almost a year, a  bitcoin wallet estimated to contain 69,370 BTC translating to $690 million was circulating in the hands of hackers for decryption. This wallet is considered to be among the top 7 largest bitcoin holders in circulation as reported by a site that tracks the amounts contained in crypto wallets.
It was as well reported that a Google security engineer made attempts to access an amount worth $300,000 in a lost wallet. The report was made public after the wallet hackers leaked the information to a market forum called  "All private keys" to crack the wallet.
Alon Gal, the CTO of Hudson Rock, a cybercrime intelligence organization, discovered that the $690 million BTC had been advertised for hacking operation on RaidForum a site best known to hack Bitcoin wallet with huge assets. The business in RaidForum has been to acquire the crypto wallets from victims and attempt to decode them, failure to yield success, they often sell them to other groups for further hacking attempts.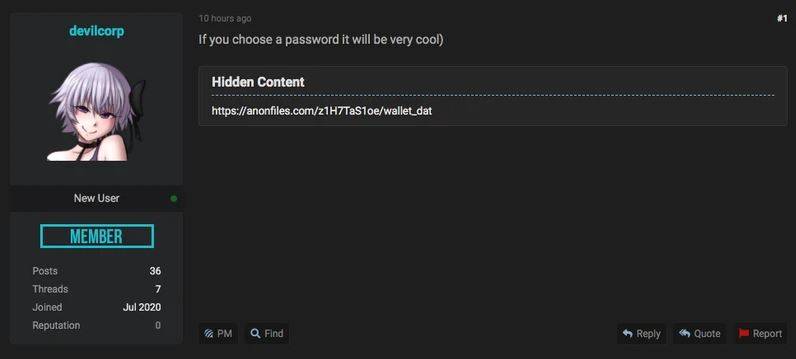 As per the information issued by Alon Gal, the bitcoin wallet might have been made up by fraudsters, and it allegedly did not contain the said $690 million worth of Bitcoin. Bitcoin experts as well explain that making up bitcoin wallets is possible; besides, it can be speculatively made to look like it contains large sums of BTC in it, which on the contrary, is merely a fraud.
"The wallets with password going up to 15 characters that are jumbled up with foreign characters, uppercase, lowercase, special characters, and many more, would be simply impossible to crack the wallet," A company selling recovery services of wallets suggested.
As per the statement made by Jeremy Gosney, Terahash CEO, and founder, he claimed that cracking the password would only be possible if it contained few characters. He further commented on the attempts made by the hackers was a dead-end situation, and according to him, he would not waste any resources on the same.