The emergence of the cryptocurrency industry as a viable alternative to traditional trading markets is becoming more mainstream. With over 2000 different digital assets circulating among different exchanges, all attributing different prices, market capitalizations, volumes, and price movements, the crypto industry has paved the way for mass adoption among eager investors. It's no surprise that traders around the world are transitioning into this new medium. More and more investors are using optimized tools, to leverage their positions in the crypto markets. The emergence of the crypto industry has also paved the way for value creation and job creations across different verticals.
Millions of successful investors are passively gaining income by manipulating the market capitalization of the cryptocurrency towards profitable gains. Cryptocurrencies have played a crucial role in the digital revolution in the past decade. However, navigating the crypto market isn't a walk in the park, unpredictability, rapid price movements and volatility are some of the challenges new investors have to face and the fact that the cryptocurrency industry spans over 2000 different assets, each asset is unique to its movement and trend. All of this can be quite a hassle to analyze for crypto investors without a solid understanding of the decentralized assets to judge upon.
With the advent of technology the use of complex algorithms and models to provide accessibility to users worldwide is becoming more mainstream; this practice helps manipulating the assets' trends to dumb It down for new investors.
However not everyone has access to these tools nor can new investors gain crucial insights to make smart financial moves. But you don't have to worry. My CryptoParadise and the Paradise Team are highly qualified in sculpting our member's mentality towards success. We're a team of skilled and professional traders. We continue to monitor market movements and trends to deliver the best opportunities to our VIP members. Our ParadiseVIP members can profit from calculated, unique, technical analysis based on refined fundamentals and sophisticated tools such as our proprietary AI based tools.
Got Intrigued? Join Today! and get the latest crypto alerts, and the best Binance Signals, Bitmex signals, and Bybit signals on the market.
In this article, we'll dissect the importance of due diligence in your crypto portfolio. However, Cryptocurrencies continue to innovate the traditional trading space, and there are many users with malicious intent that could take advantage of your nascency in the medium. We'll share how you can benefit from performing your own due diligence before jumping into the medium.
Due Diligence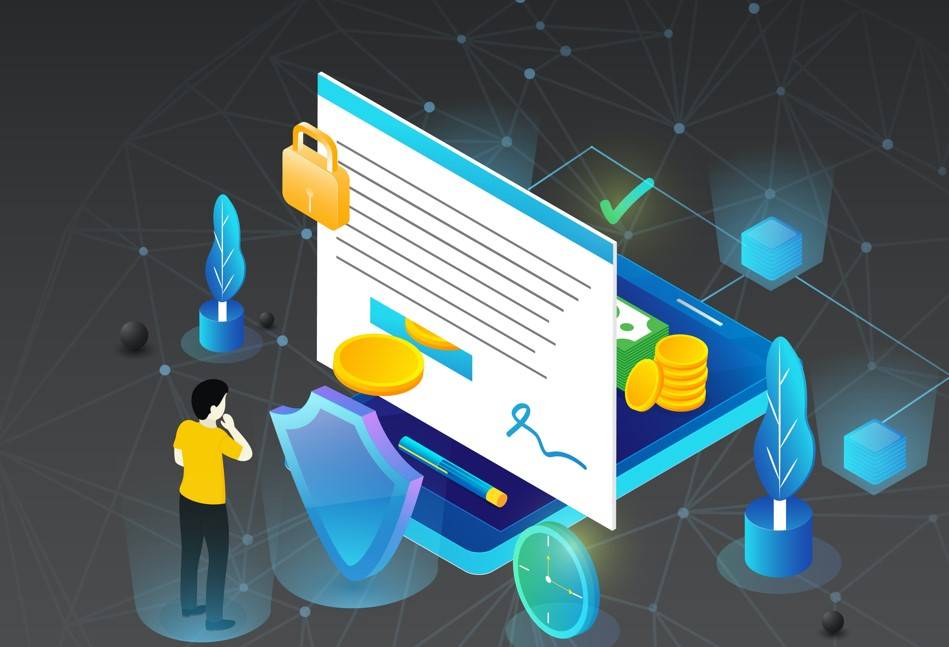 Although cryptocurrencies may soon take over traditional financial systems, they're still volatile, and it'd be risky to call them securities. The risks in trading cryptocurrencies all contribute to their highly unpredictable nature, leading to loss if miscalculated and mismanaged.
Trading cryptocurrencies depends on a certain level of expertise on the platform. Other risks, such as manipulated market movements and manipulated liquidity, could be grave for upcoming traders like you.
Cyberattacks continue to occur on multiple platforms. Recently a Spanish cryptocurrency firm was hacked for over $1.4 million. Moreover, Bitcoin just broke through the $12,000 and then plummeted to $10,500 within an hour, causing over 70,000 people to liquidate their assets. Cryptocurrency is still in its nascency, and it has an array of diverse issues; this is why due diligence is essential. You can review and understand the innovative asset's unique concerns to keep yourself on the safer side.
Here is a list of important areas you need to focus on while performing Due Diligence on a certain Digital Asset, remember this could potentially be pivotal on your investment gains.
Valuation
The Valuation of cryptocurrencies continues to play a crucial part in determining the value of an asset. Cryptocurrencies constitute different trends and movements at different exchanges. Therefore the price of cryptocurrencies isn't the sole point of information to value different currencies. You should take a historical point of view before calculating valuations, sustained bullish trends are highly indicative of an assets performance and future value.
Viability
The viability of a platform should be an essential checkpoint in your due diligence. Users need to comprehend and analyze the viability, trust, and the feasibility of the cryptocurrency platforms. Several assets have failed to be viable in the current market. This should be a PSA for all new comers in the crypto space, don't trust your assets with newly launched platforms, with a flurry of new hacks its probably a good idea to trust existing platforms who have a reputation to worry about.
Liquidity
Liquidity should be at the core of your due diligence. The value of digital assets is necessarily worth the price they're willing to be bought. Users should comprehend the depth of the market to predict the pricing of their assets.
Custody
Ensuring the custody of the assets you invest in should be a priority. You need to make sure if the platform you're investing in owns the cryptocurrency asset. Verification of processes, existence, physical deed, and certificates should be your concern. Wallets provided by some new platforms aren't secure make sure you trust the platforms where you get to keep your assets in your personal wallets, or demand extra security and guarantee from the platforms.
Conclusion
Performing due diligence for upcoming and new traders can be a hassle at first. It can be difficult to understand different aspects of the market without any experience or base to judge up on. However novice traders can still rely on different trading methodologies such as copy trading and social trading to follow seasoned, experienced, qualified trades. However, this should not stop you from performing your own due diligence before relying on a platform.
Interestingly, My Crypto Paradise is the perfect choice for you. We offer Social trading and Copy trading to our ParadiseVIP members. We implement multiple hybrid strategies tailored with optimized tools, statistical models, and fundamental algorithms to deliver the most profitable crypto signals and crypto calls.
Our set of Trading solutions allows our users to connect their portfolio with ours. We advocate the seamless transition from conventional trading to cryptocurrency trading. Our Paradise Team also provides a personal one-on-one call with our VIP members at any time, day, or week.
Emerging traders like you can learn from our experience and analysis without going through the hassles and risks of going solo. Our trading solutions allow newer traders to understand the market and benefit without going through the troubles.
You can experience what's it like to be a ParadiseVIP member by joining our Free crypto signals on telegram. Profit from our best crypto signals and Get the best Binance crypto signals, Bitmex crypto signals, and Bybit crypto signals.
Interestingly, you can benefit from the automation of the whole trading process through our trading solutions. Gain up to 80 highly professional, calculated, accurate, crypto trading signals as a ParadiseVIP member.