Bitcoin's price is rising again, the crypto currency started 2020, with its price ranging between $7000 and with the recent bull rally pushing the currency atop the $12000 benchmark, has somehow created a renewed interest among crypto currency investors.This along with newer financial products being launched on the Ethereum platform is bringing more and more investors and potential investors to join the bandwagon of crypto investments.
Today Millions of investors and traders are earning passive income by manipulating the  cryptocurrency market. These innovative assets continue to attract investors and traders worldwide with plentiful opportunities. Businesses, Traders, and Investors are actively educating themselves to optimize their strategies and find good opportunities among the maize of myriad available openings. As new cryptocurrencies emerge, the technology that supports it becomes more sophisticated. Therefore, in-depth insight into the market is necessary to succeed and understand the market.
Over 2000 Digital assets are listed among several exchanges, each unique to its own liquidity, movements, prices, and trends. It's quite tiresome trying to dissect and manipulate the trends towards executing profitable gains when there are so many options available to choose from. And it becomes harder when you have no base to analyze the market.
This is where we come in. At MyCryptoParadise we are a team of highly qualified traders with years of successful crypto trading experience. We aim to make your transition into crypto trading as seamless as possible. We envision sharing our diverse knowledge and crypto success by actively monitoring market movements and opportunities to allow our members to earn profitable gains.
We utilize a hybrid set of statistical models, sophisticated tools, and fundamental strategies to lead the market with the best Binance Signals, Bitmex signals, and Bybit signals.
In this article, we'll delve into the fundamentals of conducting technical analysis in the crypto market. We actively use multiple strategies and indicators as a base for our technical analysis; this helps us create strategies and provide the best opportunities to our members. Technical analysis allows us to gain insight into the past, present, and future of asset trends. Today, we'll guide you how to conduct technical analysis in the crypto market.
The importance of Technical Analysis
What is Technical Analysis
Technical Analysis is utilizing real-world data to predict and manipulate the future of the market. Technical analysis involves implementing multiple indicators and strategies to understand the past, present, and future of the market to benefit from profitable gains. Factors such as valuation, trends, price movements, volume, news, emotions, all add up to conducting a complex and sophisticated technical analysis.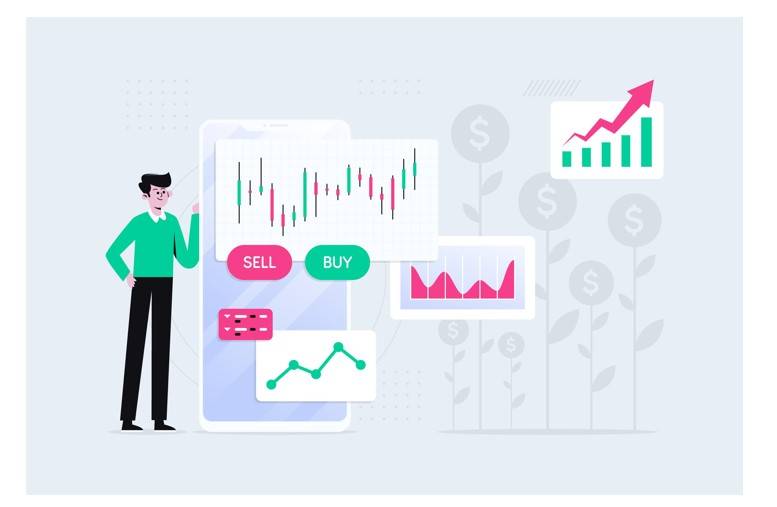 Technical analysis of the market was initially encouraged by Dow's Theory. Check our article about the importance of Dow's theory. In short, Dow's theory suggested that the price of an asset attributed to its volume, news, emotions, and many other factors.
The technical analysis primarily emphasizes the principle that history repeats itself. Based on this principle, Our Paradise team makes accurate predictions and shares more in-depth insights into the market so our VIP members can benefit from the best opportunities.
In Technical Analysis there are Patterns of key importance everywhere, and to understand these Patterns is really important. Here are some of our recommended analytical tools that we actively use in our technical analysis.
Candlestick Charts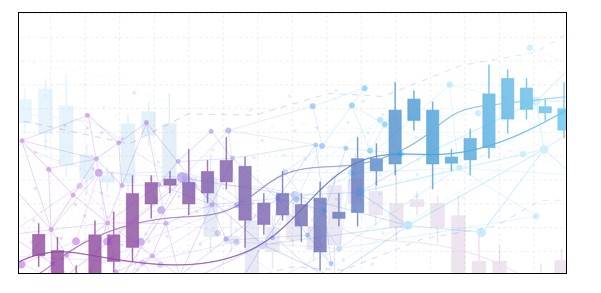 Candlestick Charts are the most common graph traders use to gain an in-depth insight into the market. Although difficult to understand, Candlestick charts allow us to make accurate predictions for the future. The length of these 'Candlesticks' enables us to illustrate a higher chance of gains or losses for the respective asset.
Trend Lines
We emphasize the use of Trend Lines to upcoming traders like you. Trend lines illustrate the direction of the asset movement. The Direction of Trends; Upwards, downwards, or sideways, could indicate the cryptocurrency's success. Interestingly the most accurate Trend-lines are, the more accurate your predictions are.
Support and Resistance Levels
Support and Resistance levels are pivotal for upcoming traders to understand.  The fundamental concept allows traders to analyze patterns in price movements and trends of an asset. We use Support and Resistance levels to dissect price points on graphs to predict the reversal or pause of emerging trends.
Trade Volumes and Market Caps
The trading volume and market capitalization of crypto assets allow us to understand the significance of the trends the asset displays. High or Low trading volumes will enable us to illustrate essential trends in the market. Moreover, Market Caps of the assets indicates the stability of the cryptocurrency.
Cryptocurrencies may soon replace traditional financial systems; however, they're still volatile. The asset is intrinsic to a myriad of risks that all constitute its highly unpredictable nature, which could lead to your demise if miscalculated and mismanaged. The common misconceptions of liquidity, custody, viability, and valuation could be grave. Check our article on the importance of due diligence.
Conclusion
Utilizing Technical analysis can be pivotal in predicting or manipulating the market, especially for upcoming traders like you. However, It can be challenging to comprehend the market's different factors and aspects without any fundamental skills or experience.
We at My Crypto Paradise actively advocate the use of technical analysis, and multiple strategies tailored with statistical models, sophisticated tools, fundamental strategy to deliver some of the best crypto signals and crypto calls.
Our set of Technical analysis allows our users to learn from the best. Emerging traders like you can learn by comprehending our experiences and analysis without going through the hassles and risks of going solo. Our trading solutions allow newer traders to understand the market and benefit without going through the troubles.
Join our Free crypto signals on telegram to experience a glimpse of what the ParadiseVIP membership has to offer. Get best crypto signals by joining our free groups. We also provide  Binance crypto signals, Bitmex crypto signals, and Bybit crypto signals. Benefit from the automation of the whole trading process without any hassles and gain up to 80 calculated, highly qualified, accurate crypto trading signals as a ParadiseVIP member.