Every day the cryptocurrency space keeps evolving to include more industries of the world. The finance industry has been drafted which the inclusion of DeFi (decentralized finance), while the entertainment and art industry has been included with the use of NFTs. The lucrative nature of the crypto space makes it a good spot for crazy profits, profits driven by decentralization and direct engagement of users, eliminating middlemen. Thus, the sports industry has decided to take a piece of these profits. So, now one can come across Binance Fan Token.
Fan token like the name denotes, refers to supporters of various sporting activities of celebrities and not the electrical fan. It has become a means by which sporting agencies and institutions are adopting the use of tokenization in cryptocurrency. There is a general belief that fan tokens are synonymous with NFTs, but this article will demystify all the notions you have about fan tokens.
Therefore, you need to read this article as it explains the concept of fan tokens, what Binance fan tokens are, how fan tokens differ from NFTs or not, how to purchase fan tokens on Binance and much more. So, let us begin by defining fan tokens.
What is a Fan Token?
Fan tokens are utility tokens that give holders access to a variety of fan-related perks and activities in the digital space. Also referred to as "sport currency", fan tokens are digital assets that help sports agencies, teams, players, associations, etc to strengthen their bond with fans. They are digital assets that help bring a fan closer to the sport or club they love, through exclusive access to digital content and much more. So, fan token is the next step towards creating a direct link between the fan and the club their support, especially for those in a different geographical environment.
The concept of tokenization in cryptocurrency is that it gives certain privileges to holders, holders have voting rights on major decisions on that project. And for a sports lover, the aim is to always feel close to the club or sport you support and fan tokens do that. Fan tokens convert a simple supporter into a co-decision maker in the industry through exclusive voting rights accrued to holders of a particular fan token. Voting rights could range from issues such as the colour of the club's jersey, players transfer, digital content and much more. So, the fan token is an enabling token for the supporter and also a utility tool used on various crypto sport-related platforms.
What is Binance Fan Token?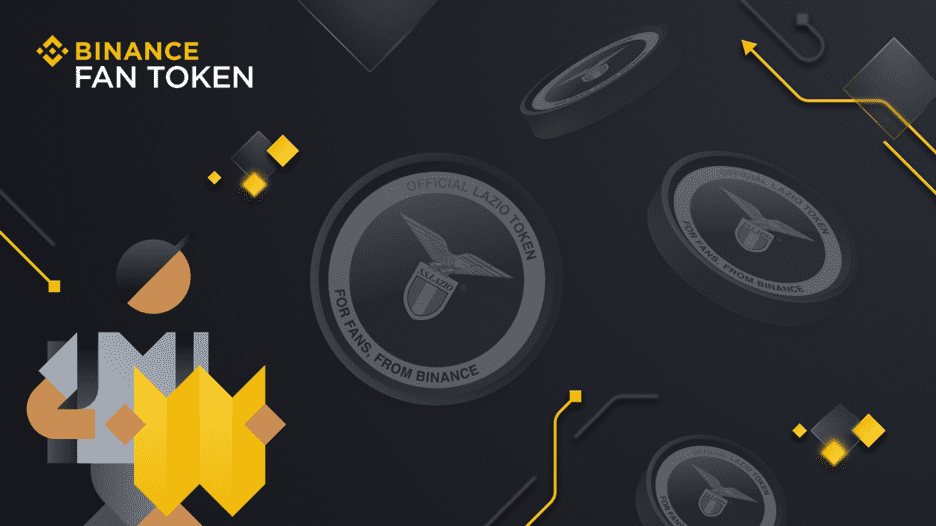 Now that we understand the concept of fan token, let us discuss Binance Fan Token.
Binance crypto exchange is one of the largest crypto exchanges globally in terms of volume traded and user base. It prides itself in providing unique trading opportunities for its users, efficiently and swiftly. It is no surprise then that Binance offers sports lovers a chance to enter the crypto market through fan tokens.
Binance fan tokens are utility tokens that take the fan experience to another level. They are tokens linked to a sports team, brand, or club which gives owners specific fan benefits. These benefits could involve giving owners priority in the purchase of tickets. Holders could also get to vote on club slogans and kit designs.
They connect sports lovers with top brands and teams by owning specific fan tokens. Binance has gone all out to partner with the major team, sports brands, gaming brands such as esports and much more to bring the best engagement for fans through ownership of fan tokens. Fans have access to these tokens through the Binance Launchpad. Binance fan tokens bring supporters into the crypto space through the use of blockchain technology.
These fan tokens are associated with big clubs or personalities. For instance, clubs such as AC Milan, Lazio, FC Barcelona have their fan tokens circulating. But these Binance fan tokens are unique in that instead of their value being pegged to the crypto project, their value is attached to the benefits it affords holders. So, the more privileges holders of ACM (AC Milan's fan token) have, the more its value increases.
A good example of a Binance fan token is LAZIO (the fan token of S.S. Lazio) and how holding it allows fans to vote on polls published by the team through the Binance Fan Token Platform. There are also plans to incorporate NFT acquisition and more gaming features for holders in the future.
Is Binance Fan Token the Same as NFTs?
There is a general misconception about fan tokens and NFTs. Not only are they two different types of digital assets, but there are also clear differences between them.
To begin with, Binance fan tokens are fungible utility tokens, whereas NFTs are non-fungible tokens. This means that although both are tokens, NFTs are stand-alone tokens that can't be duplicated, while Binance fan tokens can be duplicated. Meaning that one LAZIO is interchangeable with another LAZIO, while NFTs are single, unique collectibles.
But note that sports teams can decide their NFTs, which can be collected by some fan token holders depending on the specific token.
What Are the Benefits of Holding a Binance Fan Token?
Several perks come with holding a Binance fan token, most of which are specific to the fan token you hold. But in general, here are some benefits gotten from holding a Binance Fan Token.
Voting Rights
As we have previously discussed, a fan token holder gets voting rights. If the team linked with the token has a fan poll, holders of the fan token have the right to vote. Voting could be on team kit and colour, etc.
Fan Badges
Consistent engagement with a team by a fan increases their chances of getting a fan badge, which is a badge that signifies top fans. The more fan badges a supporter gets, the higher the chances he/she gets at an exclusive experience with the team.
NFTs and Mystery Boxes
Some fan tokens can be used to buy mystery boxes containing rare NFTs.
How to Buy Binance Fan Token?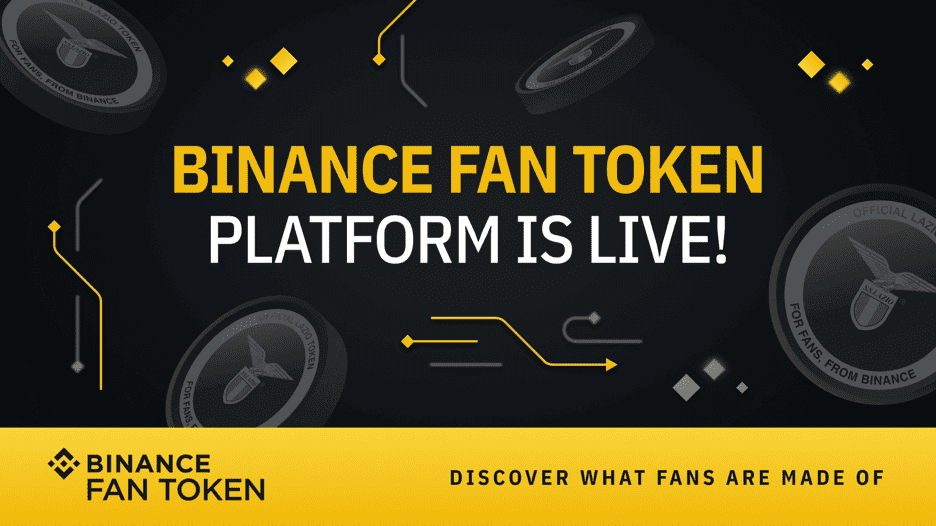 Fans can purchase Binance fan tokens via various means, but all methods require that you have an account with Binance first. So, after you create an account or log in, you can proceed to the Binance Fan Token Platform for a comprehensive list of available and upcoming tokens.
If you want to purchase some of the newest fan tokens featured then, join a Binance Fan Token Launchpad to access the newest fan tokens for purchase.
For existing fan tokens, you can check the 'Spot Market' and purchase with either fiat transfer (credit or debit card) or via crypto payment.
So, you can purchase Binance fan tokens through fiat transfer, crypto payment or P2P.
Conclusion
Fan tokens are an innovative way of bringing the sports closer to those who love them and Binance fan token ensures that this is done efficiently, accruing sweet benefits to holders of these tokens.
You can learn more about trading Binance fan tokens by joining MyCryptoParadise. Use our discount PRO5% to get an exclusive 5% discount on your premium membership today! Join the MyCryptoParadise telegram channel through this link.