Cryptocurrency today is so diverse that most traders use different exchanges. Crypto traders often have multiple accounts on various exchanges, which serve different purposes. You might wonder, what is the need to use multiple crypto exchanges for trading? Won't it simply be repeating the same transactions on various platforms and wasting time and energy?
Well, as you will discover in this article, there are valid reasons why people use multiple crypto exchanges for trading. But you must know the reason behind it and evaluate if it is good and serves your best interest. Or you might end up jumping on the bandwagon and paying multiple gas fees needlessly.
But first, let us have a brief understanding of what crypto exchanges are.
What are Crypto Exchanges?
A cryptocurrency exchange is a digital platform that facilitates the transaction of digital currencies in form of cryptocurrencies. These exchanges facilitate the trading of one crypto for another. For instance, you can trade Bitcoin for Ethereum or Luna for Bitcoin Cash. It also offers a medium for users to buy and sell crypto using fiat currency. You can convert crypto into fiat on exchanges and use fiat to buy crypto. Among other functions, crypto exchanges provide current market exchange rates for crypto, market analysis, trading information, and many more.
Some popular crypto exchanges include Binance, Coinbase, Gemini, Bitmex, OKX, KuCoin, etc.
Why Do Users Trade on Multiple Crypto Exchanges?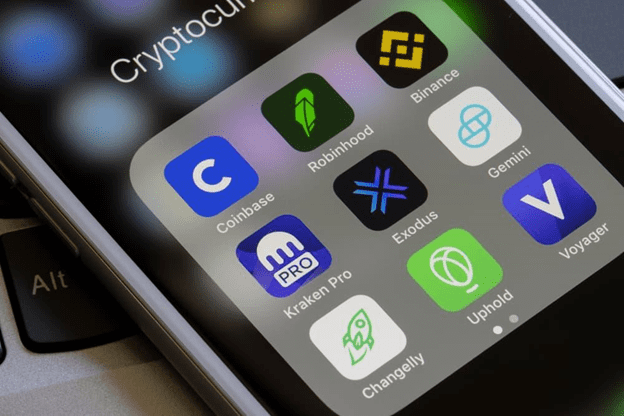 Each crypto exchange offers unique benefits to traders. There is hardly one exchange that suits all the needs of traders, which is why oftentimes traders use multiple exchanges. Therefore, let us access more in-depth the reasons why traders use multiple exchanges.
KYC Verification
Users trade on certain crypto exchanges because of its simple KYC verification process. In crypto trading, security is paramount. So, most platforms use Know-your-customer (KYC) verification process to ensure the identification of users. But for some exchanges, the process is more strenuous than others. So, users often switch to exchanges that offer simple KYC, e.g. Binance and KuCoin.
Gas Fees, Withdrawal Fees and Withdrawal Limit
Similarly, crypto exchanges vary in the services offered to users. Some exchanges charge very high fees to process a transaction, while others charge little or no fees for transaction processing. Also, some exchanges have a high withdrawal limit, making it difficult to withdraw small units of crypto. While others have lower withdrawal fees and limits.
Crypto Available
Daily, new cryptocurrencies are developed with new potential for growth and profit for traders. But some mainstream crypto exchanges take a while before listing these coins or tokens on their platform. While smaller exchanges might list these coins early. So, to have access to various crypto, users use multiple exchanges.
Crypto to Crypto Transfer, P2P, Crypto to Fiat
Users also use multiple exchanges because of the ability to convert cryptocurrency to fiat, and vice versa. Exchanges such as Binance allows the purchase of crypto with fiat or conversion of crypto to fiat through P2P. This is a function that not all exchanges offer. Some exchanges only offer crypto to crypto transfer.
Thus, to maximize profit and utilize all available resources in the market, including market analysis and information, users trade with multiple crypto exchanges.
Is trading With Multiple Crypto Exchanges Good?
There are various opinions about if trading with multiple exchanges is good or not. Some analysts believe that it isn't good as it means distribution of funds into different accounts. These accounts need to be actively monitored at the same time. What this means in a market as volatile as cryptocurrency, is that a little lag in time or delay in monitoring can cause a big loss, even if you gain on exchange. This would mean that traders need multiple devices to monitor all exchanges at the same time, and even then, your attention is divided across multiple screens. So, it is easy to miss a little detail that can bring about a huge loss.
Also, bear in mind the multiple transaction fees incurred across each exchange. It isn't a profitable or sustainable tactic.
Good Perspective
On the other hand, some believe that trading with multiple crypto exchanges is good to maximize profits while trading. They believe that using multiple exchanges gives crypto traders access to various assets across exchanges. So, assets with little liquidity and a high potential for growth with has not been listed on main exchanges can be bought into before the hike in price. This move helps traders to gain massive profits from movement in altcoins that do 10x, 50x, 100x moves. Even if these exchanges don't have P2P functions, traders can transfer it to their crypto address on another exchange/ wallet to withdraw.
Using multiple exchanges also helps in case of system malfunction or possible hack. If an exchange is down or crashes, all your funds will not be lost as there are spread across exchanges. So, it is a good safety measure.
Some exchanges have benefits that come with transacting on such a platform. These benefits could be free tokens, NFTs or even discounts on certain coins. So, trading on multiple exchanges allows a crypto trader to accumulate benefits and rewards from various exchanges which are more profitable than sticking to only one.
Conclusion
In summary, trading with multiple crypto exchanges has its risk, but once you understand the reasons for doing it then you can benefit from it. Be strategic, position yourself properly, and utilize the benefits of various exchanges.
You can learn more about trading on crypto exchanges by joining MyCryptoParadise. Use our discount PRO5% to get an exclusive 5% discount on your premium membership today! Join the MyCryptoParadise telegram channel through this link.