Cryptocurrency exchanges have played a pivotal role in building the ecosystem. Investors, traders, and users alike use the cryptocurrency exchanges as their initial entry point for crypto assets. The volatility and the ecosystem of blockchain solutions aren't just limited to notary cryptocurrencies. What makes the ecosystem stand out is the accessibility and inclusivity to innovation. Since the emergence of cryptocurrencies such as Bitcoin, and Ethereum, Coinbase, OKEx, and Bitfinex have risen into the spotlight, concreting an essential role for exchanges to fulfill such as serving as a bridge for blockchain solutions and users. However, Binance tops all of these household names. Binance is still its' nascent stage; yet, it has quickly set its place in the cryptocurrency exchange tree with some of the best innovations seen in the crypto space. One exemplary example is Binance coin. The BNB coin has pivoted the success of the Binance exchange. Although introduced for insignificant reasons; however, it's worth has exploded almost as much as the exchange itself in a very short interval but the question is Binance the best exchange for crypto trading signals? Let's find out.
The unprecedented growth has allowed traders and investors to rely on crypto trading signals. Today, thanks to Binance as a platform, hundreds of groups enable users to trade cryptocurrencies and gain a passive income from the digital assets' volatility.
Users can benefit from free crypto signals on different platforms; however, the community widely uses free crypto signals on telegram. Crypto trading signals groups such as MyCryptoParadise analyze exchanges such as Binance. Bybit, and Bitmex to provide the best crypto calls. MyCryptoParadise and the ParadiseTeam work hard in providing some of the best Binance signals, Bitmex signals and Bybit signals to our ParadiseVIP members as well as our free members. We offer over 80 Binance crypto signals, BitMEX crypto signals, and Bybit crypto signals each month.
Trading on the Binance platform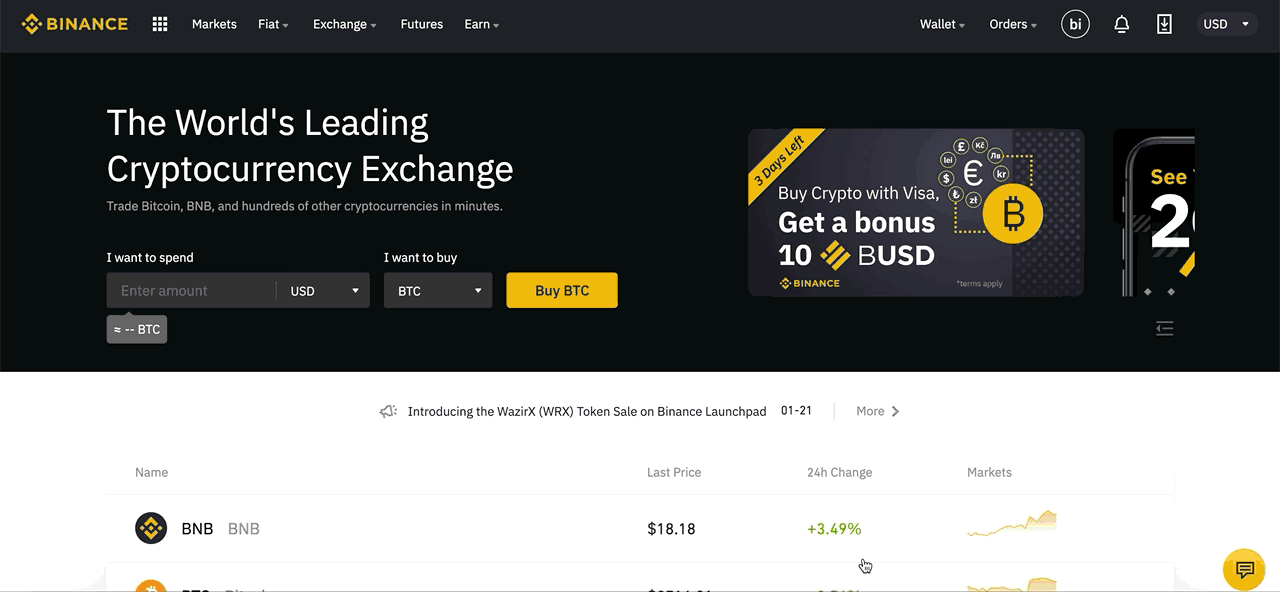 Today, Trading cryptocurrencies have proven to be one of the most profitable ways to make passive income. As modern businesses are widely integrating blockchain solutions, Cryptocurrencies are dominating the trading space.
Binance offers a versatile range of trading settings that are often categorized into Basic and Advanced. The Basic trade setting on Binance essentially has a simple layout that made it easy to understand for newer users.
The information is trickled down to relevant information for traders to make trades. Interestingly, Binance is a highly professional trading platform that gives seasoned traders access to raw market data to calculate, data-driven, complex Trades. The ratio of supply and demand primarily determines the prices on digital assets because of which it can be quite complicated for newer users and traders to understand. Multiple traders have trading strategies that correspond to different financial markets dependent on fundamental factors and technical factors such as Market Cap, News, reputations, and market trends.
Spot Trading and Futures trading are some of the categories Binance trading corresponds to.
Spot Trading: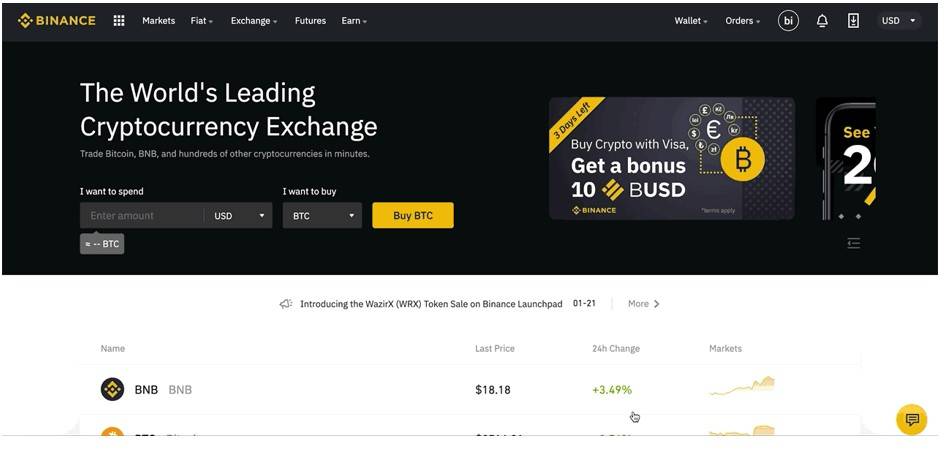 Spot Trading corresponds to the spot market, where digital assets are traded instantly. In this case, cryptocurrencies are exchanged for fiat currencies or other currencies through trading pairs.
Futures Trading:
However, Future trading corresponds to the Futures market, where an asset's price isn't settled instantly as done in Spot trading. Participating in futures trading allows users to delve into market movements and gain passive income through futures contracts on the Binance Platform.
Margin Trading:
One other trading method often used on Binance is Margin trading, where users can borrow funds to amplify their profits. A margin account enables traders to capitalize as well as mitigate risk.
Trading Pairs:
Binance is also a top destination for crypto currency traders to trade in trading pairs. The trading pair feature allows traders to exchange/trade top performing crypto currencies and buy the ones that are rising. Trading in pairs is sometimes complicated for novice traders but they are none the less a good option for benefiting from trading.
What makes Binance stand out is the versatility in their trading methods. Individual traders abide by different expertise; therefore, on the Binance Platform, traders with varied backgrounds can gain passive incomes through well throughout strategies.
What we offer
MyCryptoParadise and the ParadiseTeam boasts an extensive background and experience in the trading space. Our ParadiseTeam is on the watch for the best opportunities in the market. Our trades are based on calculated, technical, and fundamental analysis in addition to our proprietary AI-based algorithms through our efforts.
Our unique combination helps us optimize the analytics we provide to our valuable ParadiseFamilyVIP members with perfectly timed trading signals. Our hybrid set of market indicators and risk strategies ensure maximum profits with the lowest risks on the Binance Platform based on intensive research. Our seasoned traders carefully analyze each crypto call for accuracy so our VIP Members can make calculated, data-driven decisions and profit from consistent gains.
Conclusion
Cryptocurrency exchanges will emerge as blockchain solutions, and cryptocurrencies mature. Cryptocurrencies play a crucial role as a bridge between users and the blockchain ecosystem when utilizing digital assets. Binance is in its nascent stages. There is still much room for it to grow, innovate, and concrete their legacy. However, Binance has paved the way for innovation in light of its decentralized exchange that is expected soon. We hope this guide gives you a complete idea about Binance and how Binance is considered as the best exchange for Crypto Trading Signals.