Bitcoin launched in 2009, and cryptocurrencies have grown heavily in popularity, especially over the past few years. As a result, virtual currencies are increasingly being used and accepted, and users and investors have grown in number.
However, as a result of the growth in popularity, there has also been an increase in the number of thefts, scams, and hacks. In the absence of clear regulations, virtual currency owners have little recourse when they suffer fraud or theft.
In this case, it is usually the users personal responsibility to keep their assets secure. Cryptocurrency tokens and assets must be stored in a safe, secure manner while still being easily accessible to users.
Because crypto assets are not kept in the same manner as real stores of value such as gold, they are not managed in the same way as physical stores of value such as gold or fiat currencies on a technical level. A Bitcoin network, in fact, is not actually made up of individual coins at all, but rather resembles a piece of computing software.
In this article we will go into detail about how bitcoin can be stored and how they can be kept safe using what's known as cold storage.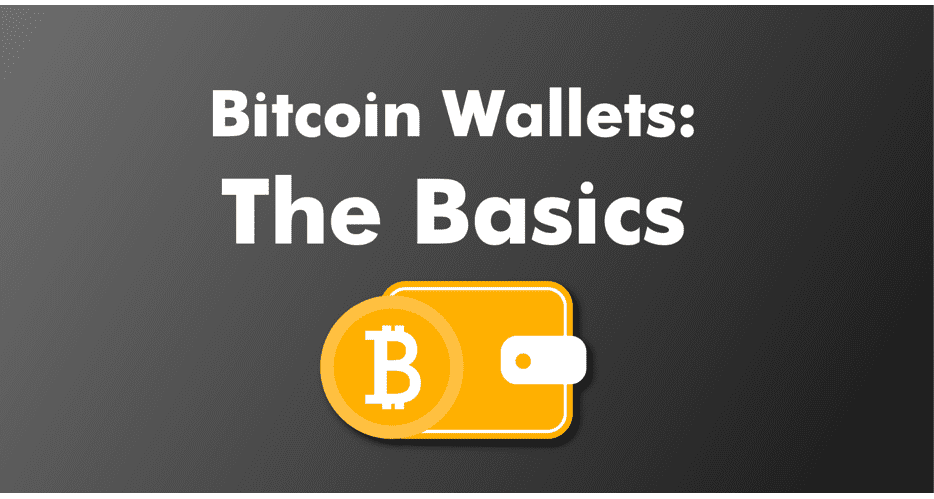 Bitcoin Wallets: The Basics
Before we can comprehend the idea of cold storage, we must first grasp the concept of a bitcoin wallet. Virtual currency wallets operate in a manner similar to traditional wallets, which are used to hold money. They are a handy method of storing bitcoin since they act as a storage device. Bitcoin wallets hold your bitcoin assets, which also include your public and private keys to those assets.
Cryptographic keys allow bitcoin to be transferred to or from a wallet based on the string of characters. Public keys act as usernames, identifying the wallet so that parties can transfer coins when transacting. Like a password, a private key acts as a security measure to ensure others aren't able to access bitcoin contained within a wallet.
Cryptography, backup, multisig, and cold storage are all popular ways to secure bitcoin wallets. However, none of them is 100% reliable. Encrypting your wallet with a strong password is the first step. Secondly, you can make sure the wallet is backed up.
It is possible to lose bitcoins even if the computer malfunctions, but hacking is undoubtedly even worse. Multisig is an alternative method of securing bitcoins. Multi-signature transactions are those in which at least two parties (usually two or three) must approve the release of funds.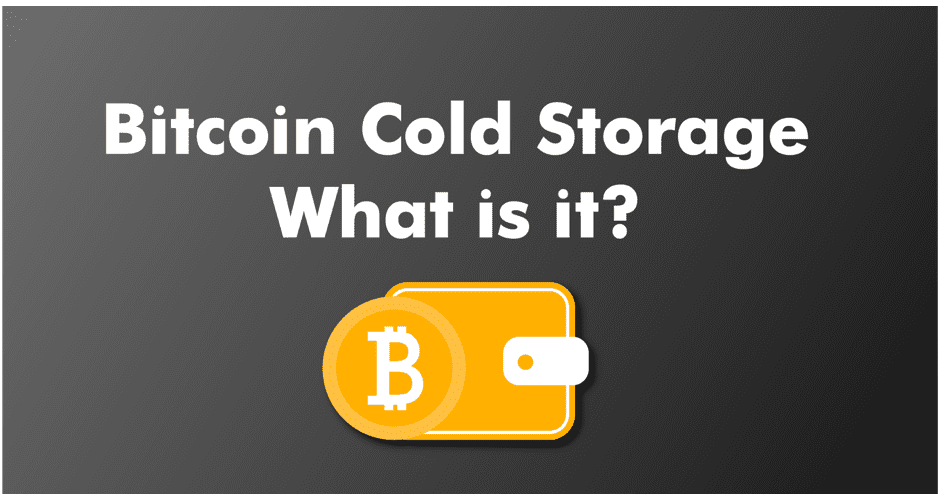 Bitcoin Cold Storage – Explained
When a wallet is intercepted or stolen, the wallet owner may find that there is nothing that can be done to retrieve the coins that are stored inside the wallet. The use of cold storage may alleviate this security concern. Many individuals believe that cold storage is even more secure than a conventional wallet in terms of data security. By storing bitcoins offline, it is entirely independent of the Internet. Offline storage of bitcoins significantly reduces the threat of hackers. Since the wallet is not online, hackers cannot gain access to it digitally.
It can be more difficult for users to access their coins if they store their cryptocurrency in cold storage. A more convenient approach is to encrypt the data or create a backup. Many bitcoin users keep a portion of their tokens in a standard wallet and the remainder in cold storage for usage on a regular basis. The coins can be retrieved from cold storage for everyday use, which saves time.
It is typical for exchanges that facilitate cryptocurrencies to split their reserves. Often, hackers target these platforms since they deal with a tremendous amount of bitcoin (and other cryptocurrencies). When security breaches occur, such platforms often keep a majority of tokens in cold storage in order to minimize loss. Due to the trends in withdrawals, these exchanges keep only the necessary amount of cash on the server.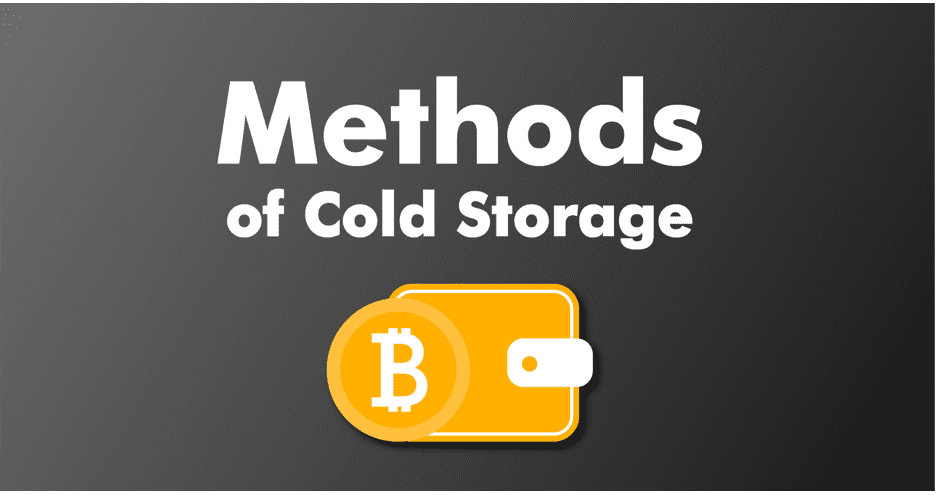 Methods of Cold Storage
There are several methods of cold storage that are commonly used:
Paper Wallet
By using a paper wallet, you can protect your bitcoin wallet from hackers or computer malfunctions. Wallets with QR codes can also be scanned and added to software wallets to make transactions faster. This paper contains all the information necessary to spend the coins, so it has to be secure. A paper wallet should be encrypted and duplicated to increase security
Hardware Wallets
Keeping secret keys is also done via storage devices like USB drives. A storage facility or safety deposit box can be used to keep such devices out of the wrong hands.
In recent years, it has become more popular for offline wallets to be protected by hardware wallets. It is a portable device which is water and virus proof and for which multiple signatures can be used. The devices feature a microSD card backup, a QR code scanner, and are easy to send and receive virtual currency. Hardware wallets include Pi-Wallet.
Sound Wallets
A sound wallet is another way of securing virtual currency tokens, despite not being particularly common or popular. Products such as Compact Discs (CDs) and vinyl discs that include encrypted sound files may have their private sounds protected with the use of this technology. With spectroscope apps or high-resolution spectroscopes, these audio files can be decoded for the secret code at the bottom.
Deep Cold Storage
Recent years have seen the concept of deep cold storage gaining popularity as well as these less conventional cold storage methods. It was developed by a firm headquartered in London to provide the same degree of protection as a bank vault in the home. Underwriters insure this service, providing protection against losses, thefts, and fraud. There is a drawback to this service because it requires the person seeking the service to provide proof of their identity and address. Due to this, many anonymous owners choose not to use the service. A deep cold storage service is offered by Elliptic Vault through its custody services.
About MyCryptoParadise: 
MyCryptoParadise has over 6 years of experience in providing cryptocurrency trading signals which could easily be lauded as some of the best signals in the market today. Our platform holds this status because we continue to offer some of the most intuitive technical analysis, educational content, current updates, and news reports in the industry that greatly benefit our customers by allowing them to take the edge over their competition.
We have established a brand through hard work and repeated success from our market insights. Our customers have had their fair share of profitable trades and gains in the market thanks to our advice and analysis. We're also happy to share that we consistently produce top-class educational content on platforms such as TradingView, Youtube, Telegram and Facebook and Instagram where we provide in-depth and valuable content that enables customers and upcoming traders to elevate their trading game to the next level.
Unlike other crypto channels on Telegram- We are a professional trading company; we offer both free and premium signal groups where members enjoy the benefits of expert trading advice and signals. With our ParadiseVIP Membership, you can gain access to a personal crypto expert to help you with the basics, teach you how to execute our trades, and give you insights about the risk and fund management techniques that we use.
Moreover, we also offer an introductory call with one of our experts once you join us before you start trading. Don't believe us? check what our happy customers have to say. Join us and become part of a thriving community of members who are taking their trading game to the next level.