Ledger Nano S is a crypto ledger hardware wallet which, as per the popular opinion, is the most secure place to keep your crypto coins. It adds few procedures to complete a trade, but what counts for the most is the protection of your assets, more so when huge funds are being transferred or kept.
If interested in purchasing the ledger nano S, it is advised that you get it from its official shop. Buying from other sources is a risky move that can corrupt the safety of your ledger hardware wallet leading and to a possible loss of your coins. After the acquisition, you will need to familiarize yourself with its usage.
Setting up the ledger nano S
Unbox the device to see if all components have been received which includes:
Ledger Nano S hardware wallet which is a device that typically is in the shape of
a flash disk
USB cable
Manual
Recovery sheet
Before getting the services, you will need to configure the ledger nano S. This an easy procedure which should take less than 30 minutes.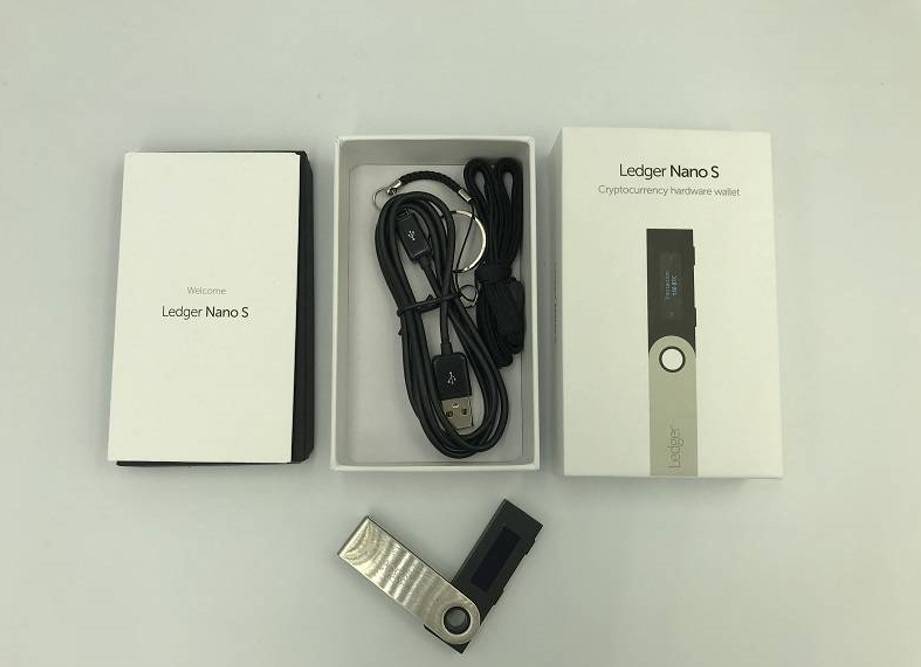 Step on how to Configure ledger nano S
Firstly, you will need to connect the ledger nano S to your laptop or PC using its USB cable. The computer will then show you directions which you should follow alongside the ones in the manual.
Installation
Visit https://www.ledgerwallet.com/start/ledger-nano-s Here you can install your ledger nano S online in a very simple procedure as illustrated in the diagrams below.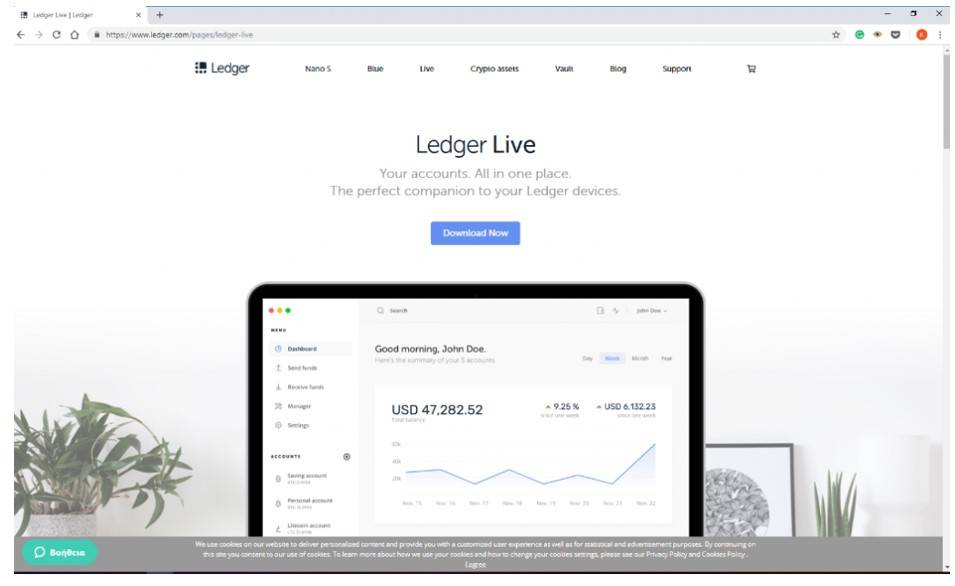 Ledger Nano S configuration
After installing, a new window prompting you to 'initialize a new ledger device' will appear. Click on this button.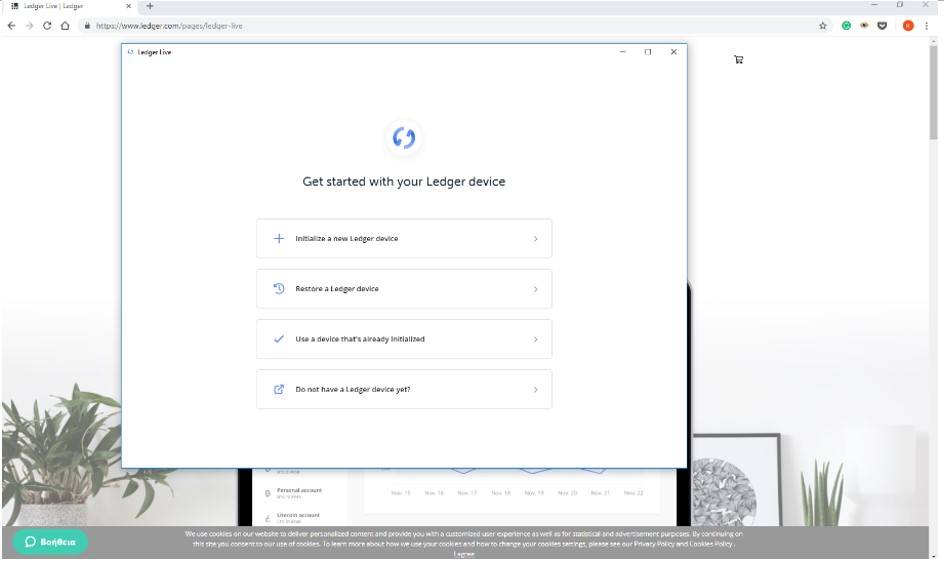 Choose your computer.
Click on the option of showing your computer and proceed with the continue button. Follow the steps that follow, appearing on the device monitor, during configuration.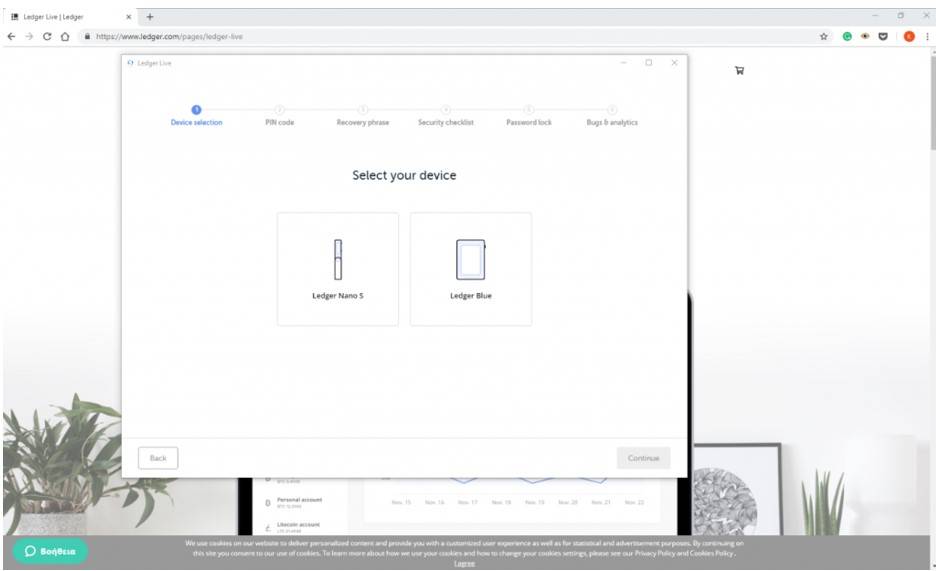 Input a strong password that is not easy to guess but can be remembered easily. Ensure it is has unique characters, numbers and both in lowercase and upper case letters.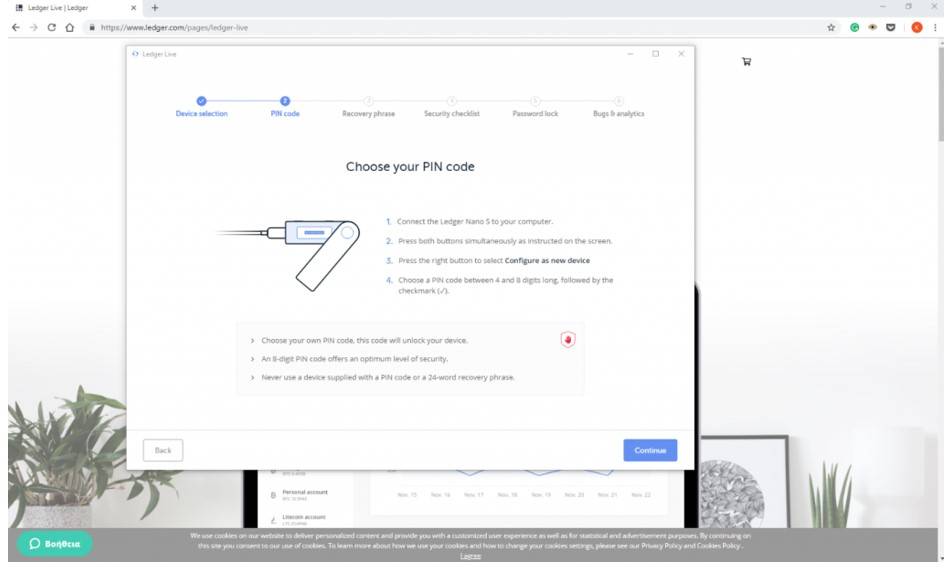 This is very important as if one loses the ledger nano S; you are sure of the safety of your coins. This is because the suspect would not easily surpass this step. However, if the pin is easy, e.g. 0000 or 1234, one can easily guess that and can steal your coins.
Set security question
In this step select a question and an answer you alone would know, e.g. name of your first pet.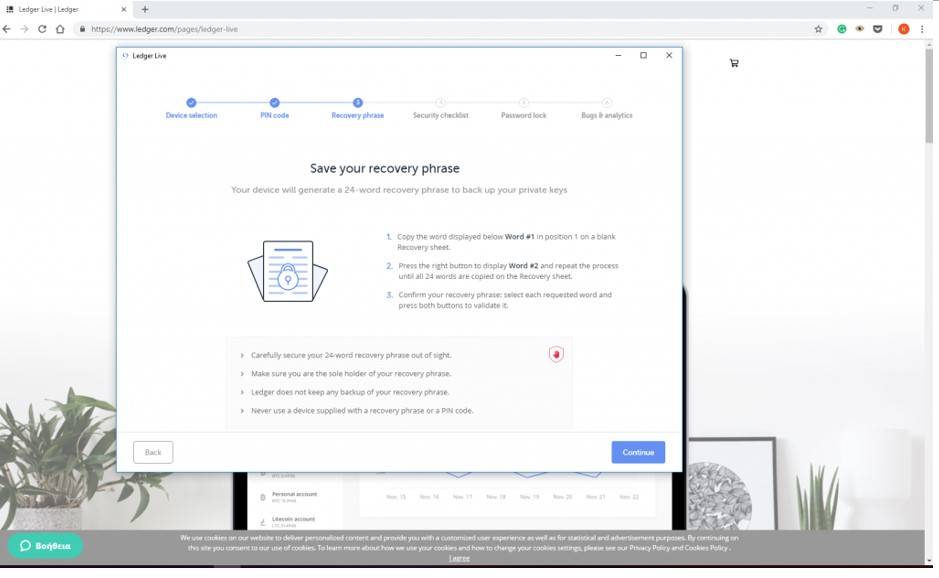 In the box, the fourth item is a recovery sheet. Copy the 24 words on this sheet in the same order as given and store it safely. These words on the sheet come in handy when recovering the ledger nano S.
Finalizing security setup
In this step, you would be asked if someone else had an influence on you choosing your pin and then you would confirm if you saved the 24-word phrase personally and whether the device is original.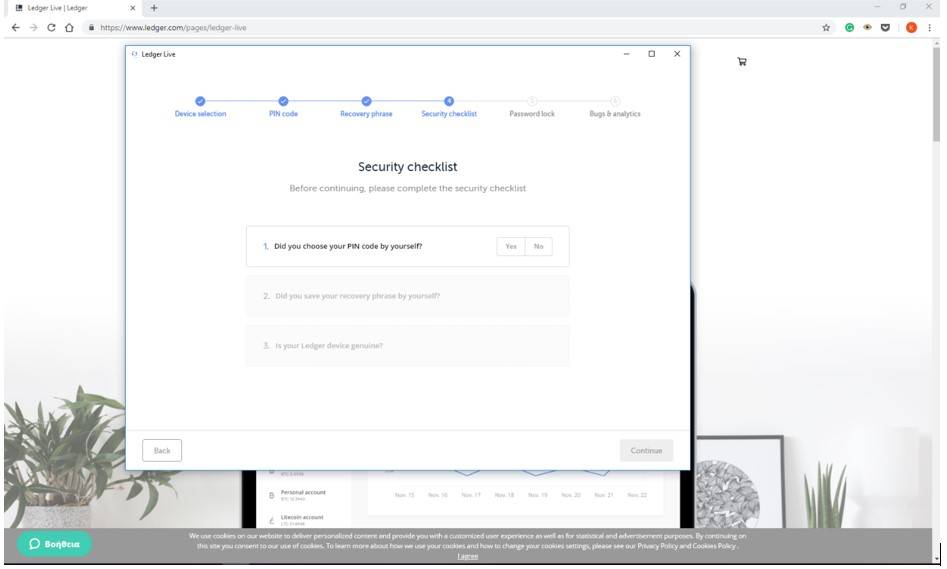 Logging in
Thereafter, reconnect ledger nano S back to your computer for security feature to be verified. The program would then ask for permission to access some features after you confirm your password.
Ledger nano S would then assess your device, if it is legitimate, you can go on by pressing the continue button.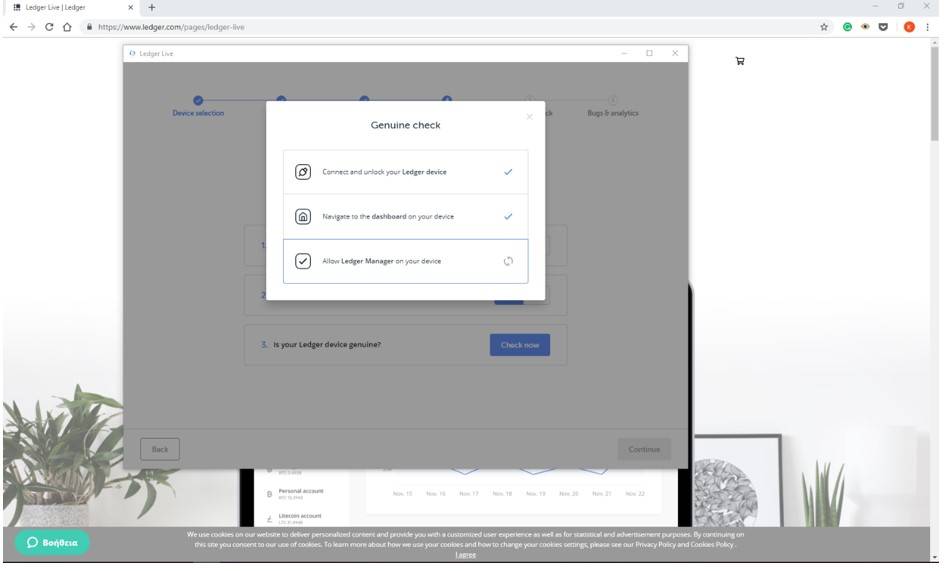 On a ledger nano S, it is not mandatory to set a password. However, it is recommended as it will improve security by safekeeping data in use in your device.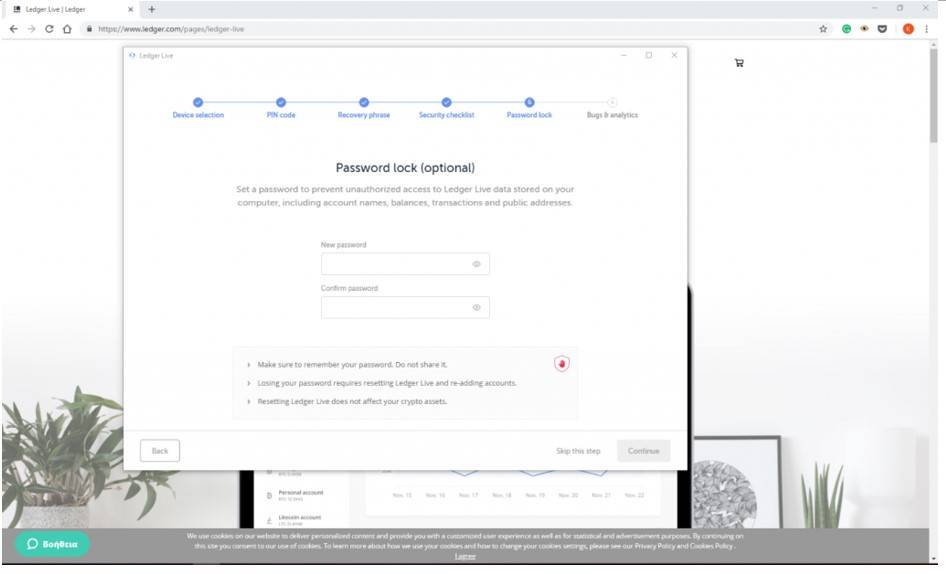 Congratulations, you are done!
Ledger Nano S setup and configuration is complete. Proceed by pressing continue. You can now fund your ledger hardware wallet with cryptocurrency.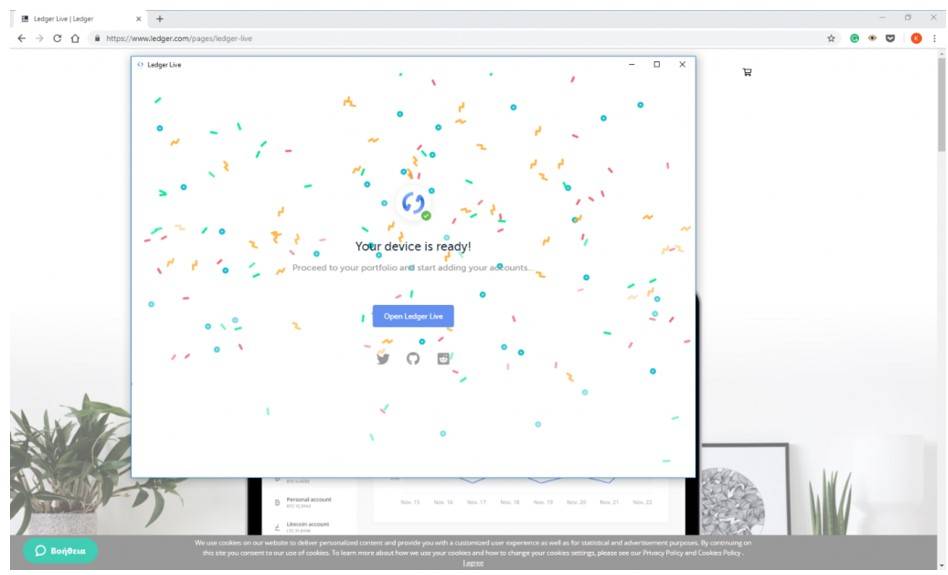 Following these directions is very crucial. It determines how you will be able to use the ledger nano S; it is installing a "seed" in your computer.
For other accounts, you will be required to download the intended app; go to ledger manager.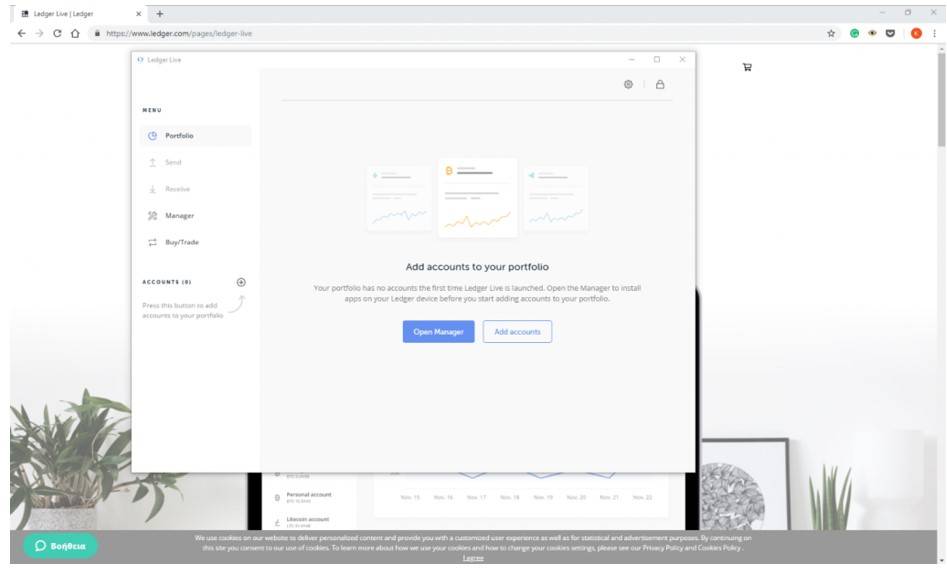 Transacting
To use your account in a trade, e.g. transact in Komodo, first, install the Komodo app.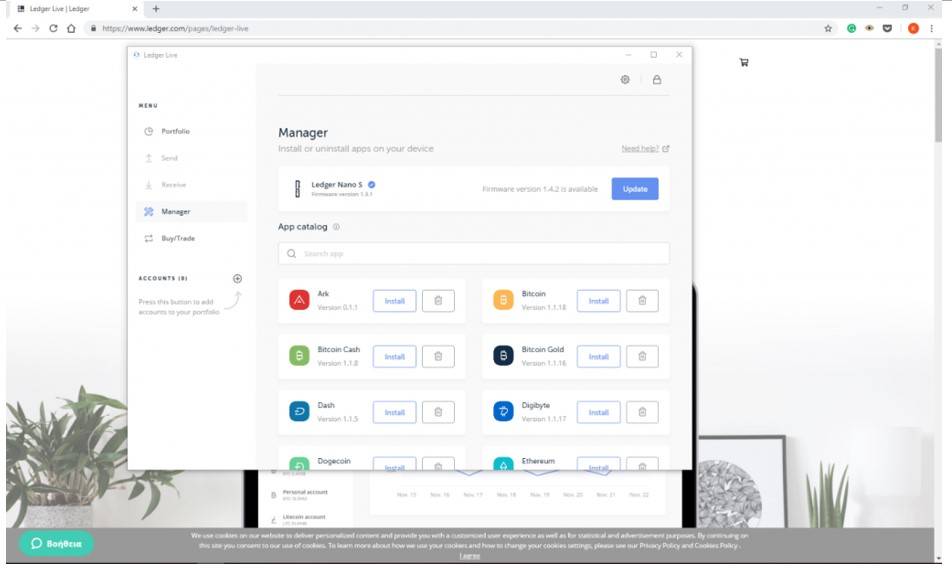 Next, return to portfolio to add accounts.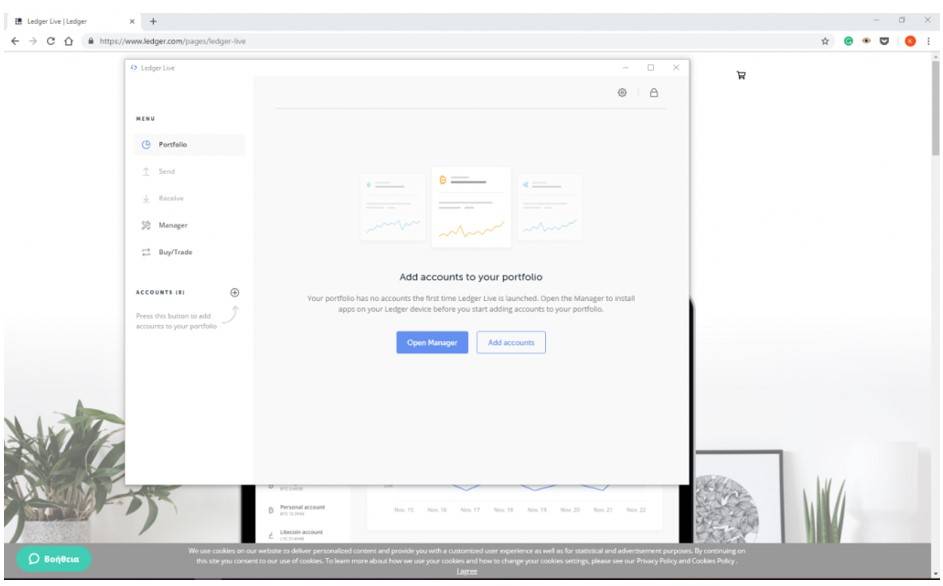 You can then open Komodo from the menu and add to the wallet.
Reconnect ledger nano S and then enter your PIN and after it opens, mark the Komodo app, and that's how it is added. To add more accounts, repeat the procedure.
You can see your account balances on the home page. You may proceed to the top-right corner of the page to filter your preferences.
To deposit funds, e.g. from Binance, in an account, click on the receive button and select to credit. Reconnect and repeat the procedure to log in.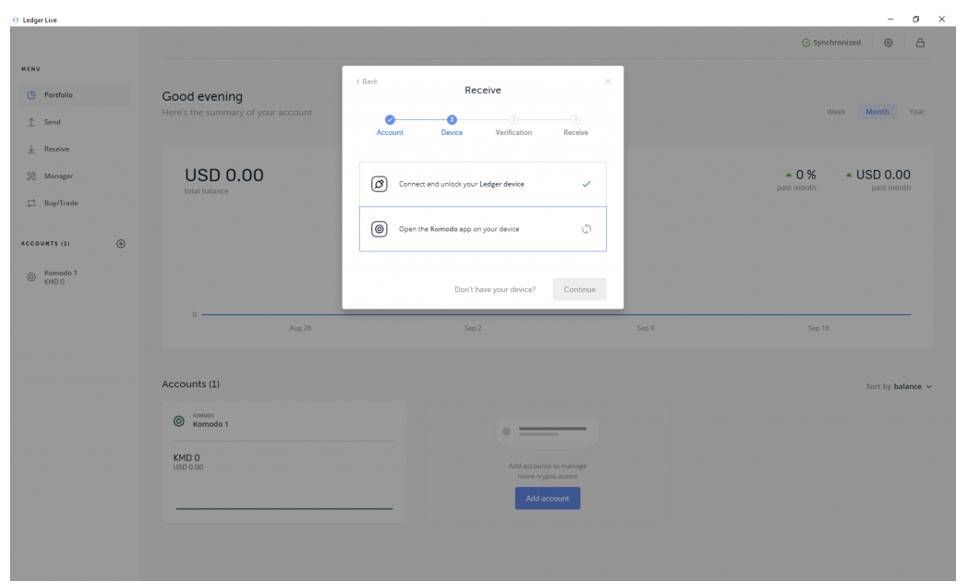 Confirm that Komodo address is set to receive funds.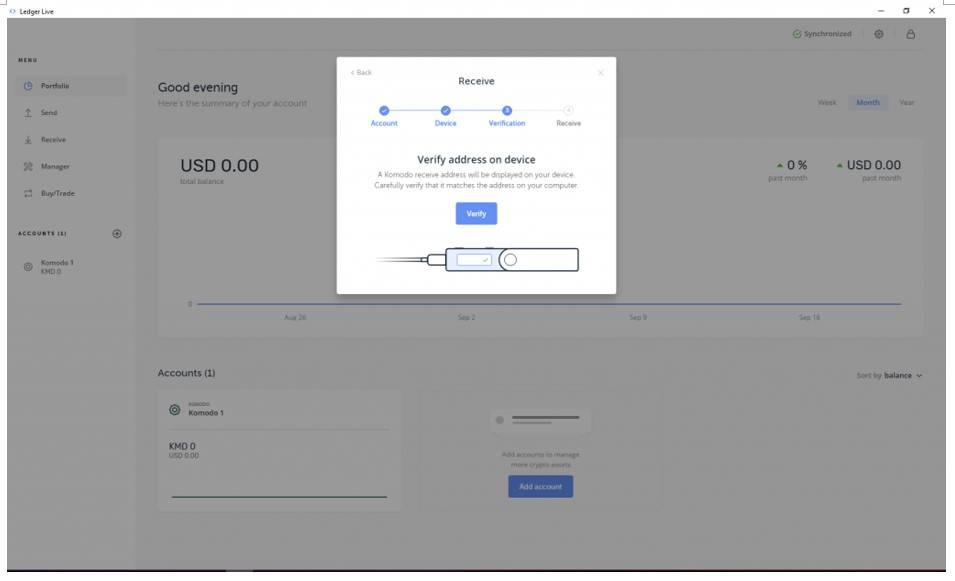 Visit binance and copy-paste the address.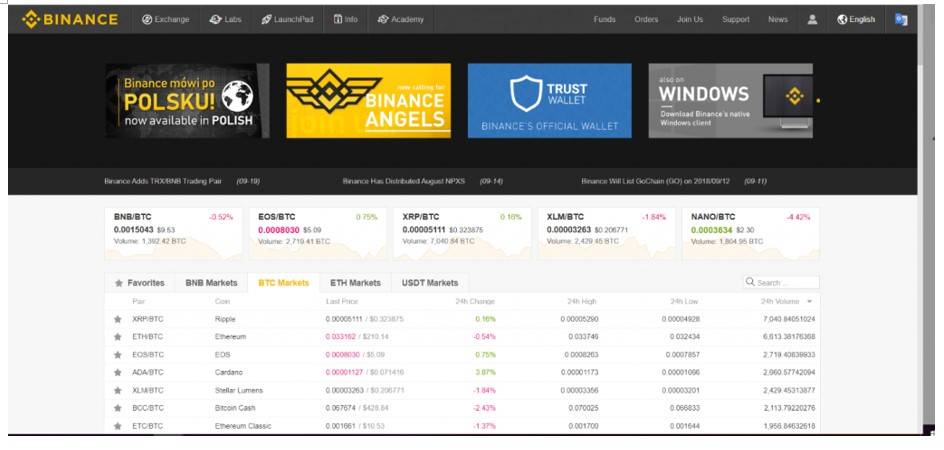 Go to Komodo and check withdraw.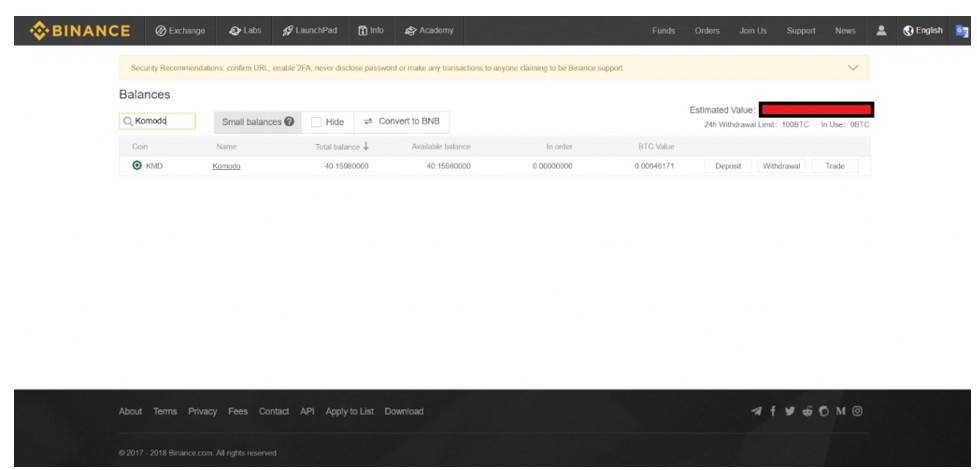 Insert the address copied and enter the amount.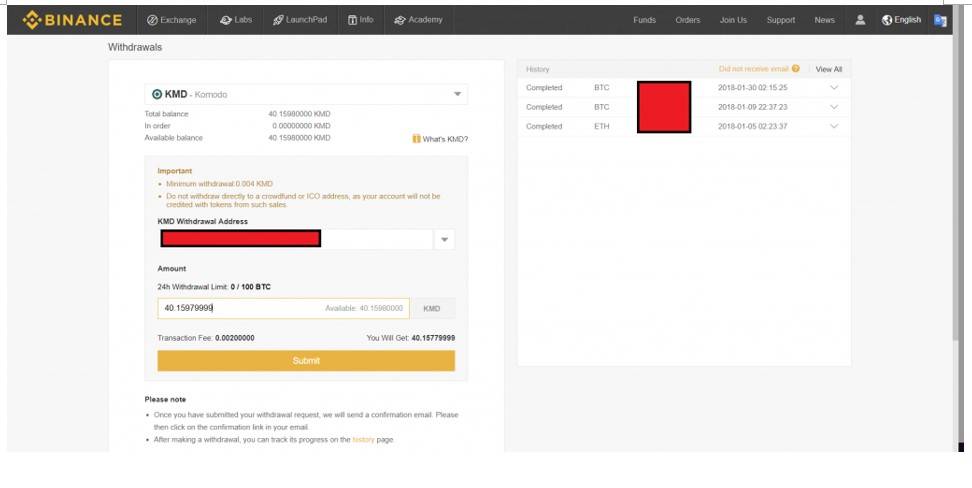 After which a popup menu will be asked to enter your email and password so as to confirm you are the legit owner of the Binance account.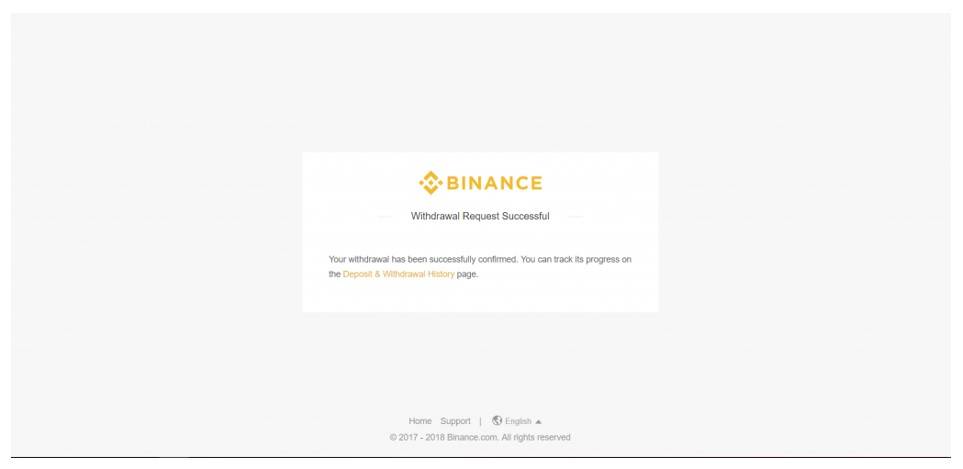 The exchange performs the transaction request and one receives his fund almost instantly.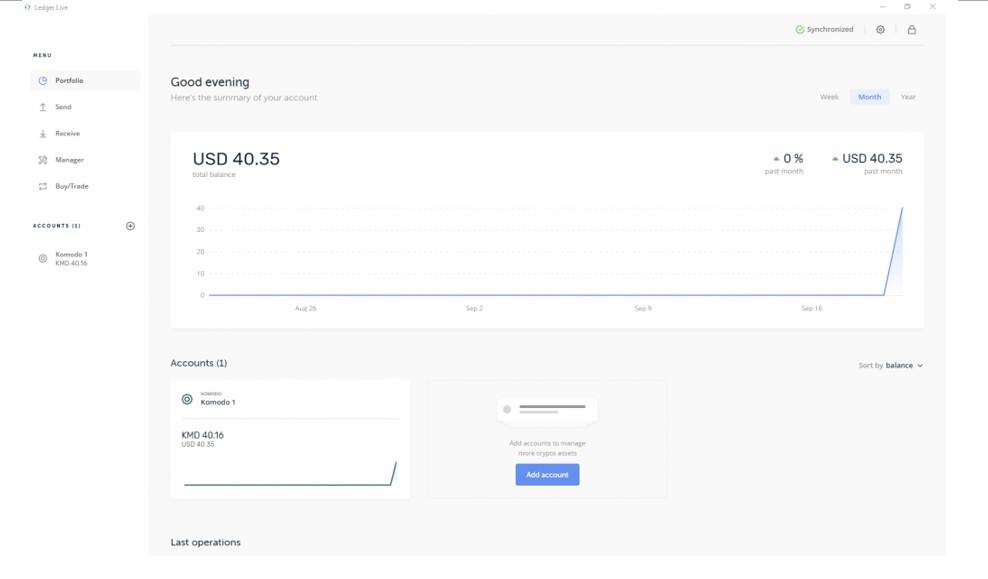 That is how you set up your ledger nano S easily and start transacting.