Binance Futures Guide
With all of its remarkable features Binance has definitely been just the platform crypto traders needed in order to flourish. There was once a time when a huge number of people were interested to trade cryptocurrencies and get involved with the revolutionary blockchain technology.
But due to the complex processes of that time there came a perception that crypto trading is only for experts and most of the normal people would only end up losing their money.
But, ever since Binance step foot into the crypto world it has changed its landscape completely. Binance has developed reputation of an extremely user-friendly platform that is allowing almost anyone to come and make profit.
So, if you have got it figured out that which cryptocurrency will bloom in the time to come and on which crypto should you invest, then Binance has got you covered!
This platform has a wide variety of features which gives it an edge over all the other platforms.
In this Binance Futures Guide our main focus will be, or course, on Binance Futures. We will not just tell you about this revolutionary feature but will tell the complete procedure as to execute it.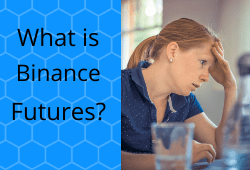 Binance futures allows the traders to go all in while trading crypto. If the traders are extremely sure that a particular currency would do well, then with the help of Binance Futures they will not just be able to increase your profit to 2 or 3 times, but they will have a chance to increase it up to 125 times. Traders can select leverage up to 125x on all the trades they carry out in the future.
For instance, if a trader calculates that Bitcoin would make a lot of profit in the near future then by just investing a few Satoshis to it, he can actually carry out a trade of 1 Bitcoin!
This step will attract more and more traders to the platform. It will not just bring regular traders but highly skillful traders that know the art of making the right trading calls. Courtesy of Binance Futures they will be able to earn a fortune for themselves by making a much higher profit than they had anticipated.
How to trade using Binance Futures?
If you know the proper procedure, then trades using Binance Futures become very easy to execute. If you don't, this Binance Futures Guide will teach you all you need to know.
First you will have to create an account on Binance. You will only be allowed to register to the platform once you have filled in the correct identity verification requirements which is extremely vital to fulfil Binance's KYC requirements.
When you have deposited the funds to the platform, you will be able to deposit your funds to the Futures trading wallet.
On the navigation menu you will find the Futures button where you will have to select the Futures option. Clicking on it will take you to a page where right beneath the order book you will find the transfer option. Using that option, you will have to state the exact amount you want to transfer. Once you have entered the amount and clicked confirm, the transfer will be complete, and you will be eligible to carry out a Binance Futures trade.
Then comes the relatively fun part- setting the leverage of your Futures trade. Binance allows its traders to set up a leverage of up to 125x. Setting up a leverage is also fairly simple on Binance. You can set up the leverage using a slider. Using this slider, you can set up the leverage to any level you want from 1x to 125x.
Just imagine that you decided to carry out a trade using only your $1000 and select leverage of 100x, then you will be able to carry out a trade worth of $100,000. You can gain a profit of 100 times just by investing $1000!
Apart from being extremely easy to execute, Binance Futures is also extremely secure that makes it impossible for the hackers or any outside threat to hack accounts. If the accounts do get hack, Binance has a special cold storage wallet for users called Secure Assets Fund for Users (SAFU) that provides users extra safety when their accounts get hacked.
Another characteristic that makes Binance Futures so attracting is the fact that it allows trading on a wide variety of currencies. From Ethereum to Tron, you have a wide range of currencies you can trade on using the Binance Futures.
Binance also introduced other features that allows traders to not lose too much of their money. Traders will not have to worry too much about losing their money because one of because one of Binance futures' core aim is to provide the traders' safety with their investment. You can use its stop-loss orders as well as its take-profit-limit orders to minimize the probability of suffering a loss.
However, as good as it might sound the things could go down the hill very quickly as well. If you end up investing in the wrong currency which does not end up doing well then you could lose a hefty amount of money. If you suffer a loss, then it will also be of a scale similar to the profit you were expecting. Hence, the bigger the leverage you set in a trade, the bigger the risk would be of suffering a major setback.
As a result, Binance Futures is not recommended too much to beginners because they could lose a very hefty amount in their initial trades which would make their experience with the platform unpleasant and would discourage them to use this platform.
The knowledge and complex calculations to understand the Binance Futures eco-system suggests that some professional help should be taken while sing this feature.
There are professionals who know the art of trading while using Binance Futures, so if a new trader wants to flourish in crypto trading then getting help from these professionals could make their lives a lot easier.
mycryptoparadise.com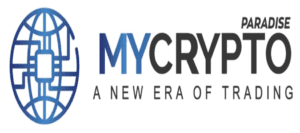 Just like the name suggest, my crypto paradise is like a paradise for all the new and old, unsuccessful and successful crypto traders. Over the years, it has provided the best crypto trading signals that have resulted in their traders making a huge sum of money.
All the crypto calls and crypto alerts they provide are based on calculations and a complete survey of the market. Most of the other people and groups who provide crypto signals are unable to prove that their calls are genuine and not flukes. As a result, their traders lose out on a lot of their hard earned money.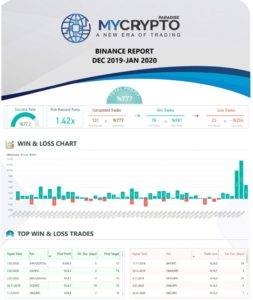 This is the complete report the team of my crypto paradise provided to showcase how successful they have been in providing their traders with the accurate crypto signals. This is the report from December 2019 to January 2020.
From here we can see that due to my crypto paradise, traders were able to take home a profit of almost 777%. This shows that their success rate was more than 77%!
The team of My Crypto Paradise takes pride in its work and the calculations they do in order to reach the success of this magnitude.
The report also mentions the trades which did not go in their favor but the difference between the amount earned in successful trades is way larger than the amount lost in unsuccessful trades. Most of the other signal providers do not even bother to provide their customers with such a report.
So, if stats are to be considered then without a doubt my crypto paradise is one of the most successful signals providing team.
How to become a member of mycryptoparadise?
It is extremely easy to become a part of the Paradise VIP family that knows how to make money. The following are the charges traders need to pay so that they can kickstart their trading career.
1 month-0.014 BTC
6 months-0.069 BTC
12 months-0.12 BTC
Our traders have the liberty to choose any trading platform they like whether Binance, Bitmex or Bittrex.
If you become a member of their VIP team then it will be one of the wisest decisions of your life. You will be taught and directed on each and everything that you encounter while trading.
Their highly supportive customer support team, guides you on each step of the way that makes your trading experience through them extremely pleasant.
They have highly active telegram groups where they provide their members the relevant information they need for their trades. They don't just provide the crypto signals but also the logic behind each signal as to solidify their members trust on them.
Their telegram groups are different for each platform so that their Paradise Team can provide signal related to each platform separately.
They also have free telegram groups which are sort of a trailer and provide you with a hint of what their VIP groups look like.
Hope you have enjoyed this Binance Futures Guide! We look forward to hearing your opinions in the comments section below.