As an ideal crowdfunding solution, Initial Coin Offerings (ICOs) have gained a lot of attention over the past year. However, their lack of regulation has contributed to the fraud. Security Token Offering, STO, on the other hand, is a new type of crowdfunding solution.
Why do we need ICOs, and how does an STO work?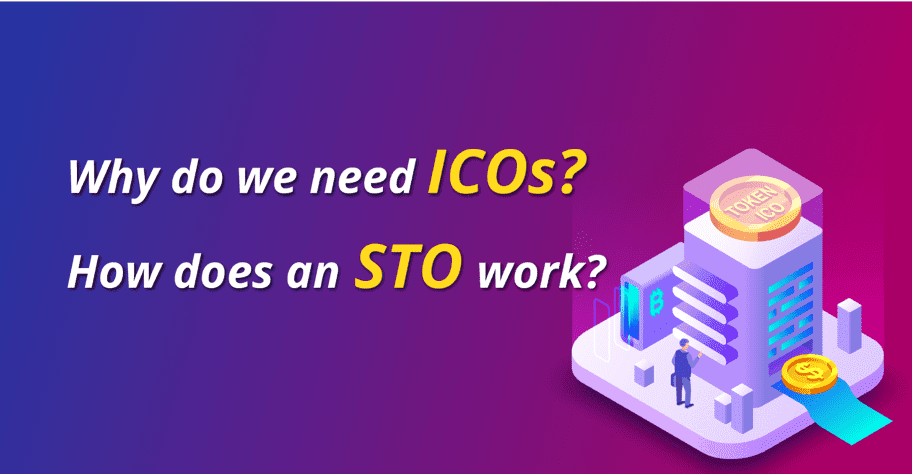 What is Initial Coin Offering (ICO)?
The blockchain ecosystem's first crowdfunding option was based on initial coin offerings (ICOs). By using this fundraising method, anyone could engage in the financing of a business or project from anywhere. An Initial Coin Offering (ICO) is the cryptocurrency equivalent of an Initial Public Offering (IPO). In return for their investment, investors will get utility tokens or user tokens. By purchasing these tokens, consumers may get future access to a company's products or services.
What is Security Token Offering (STO)
Securities Token Offerings are in essence similar to Initial Coin Offerings but are also regulated. The first STO was born as a response to the lack of oversight with ICOs. It served as a way to bring regulation to the blockchain-based crowdfunding market and provide more guarantees for raising funds using blockchain-based tokens.
ICO vs STO: Safety
Is it safe to invest in an ICO?
Anyone can launch a crowdfunding campaign. It's not hard to set up an ICO if you have the technology, as there is not much regulation around them. Since ICOs are easy to set up as scams, they have been notorious for huge frauds. In addition, since ICOs are not regulated, you would have a difficult time recovering funds. Since an ICO is not regulated, there is uncertainty and apparent fraud, making it not the safest avenue for raising/investing money.
Is STO safety guaranteed?
Comparing ICOs with STOs, it's immediately apparent that the latter offers significantly better convenience for investors. For fundraisers, getting a green light from regulators to launch their STO might take time, money, and effort, but investors get the guarantee that their money is being put into specific assets (profits, revenue, etc.). Thus, STOs are more secure than ICOs from an investor's viewpoint.
What's the difference between STOs and ICOs?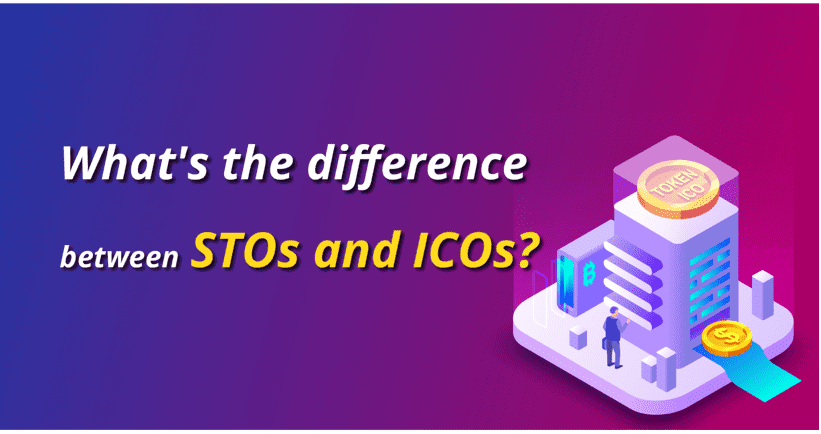 ICOs: their use and potential
You can launch an ICO for fundraising by announcing it and carrying out a digital marketing campaign. The platform does not restrict sellers or buyers, and it is open to crowd investments. An ICO can only be launched once a timeline is specified, and then investors can purchase the tokens. The investment is shorter-term compared with STO. As far as using the funds is concerned, team members have the liberty to choose how to spend them. Smart contracts are used later to distribute the tokens in an automated fashion.
STOs: their use and potential
ICOs are more common in the tech industry, while STOs are more prevalent in the financial industry. A scalable business model is thus required before the announcement and launch of the idea. This is what makes the projects more professional and trustworthy. Once regulators are on board and the required asset tokenization is complete, it takes longer to start an STO. The money required is usually higher and accredited investors are usually the only ones who can invest. Over time, security tokens will be traded through broker-dealers that are regulated by regulatory authorities.
Conclusion
The most important takeaways of the article are:
It can either be done quickly or adequately. ICOs are focused on making funding easy for companies, whereas STOs are focused on protecting investors.

An STO can be legally launched, but investors prefer to secure their investments, so there are more restrictions.
Due to the fact that STOs are regulated, regulatory organizations such as the Securities and Exchange Commission and the Financial Markets Authority see them positively. The trend is towards standardizing it.
As blockchain regulations gain prominence, STOs see significant growth while ICOs are declining. Global Blockchain Summit speaker Daniel Diemers spoke about ICOs and STOs, among other topics, at the summit. According to him, STOs will be the most successful fundraising tokens out there in the near future.
He envisioned the future as filled with an array of different currencies, including centralized fiat currencies, central bank cryptocurrencies, e-money backed by a blockchain, privacy cryptocurrencies, tokens, and hybrid cryptocurrencies. In summary, we're living in exciting times in finance.
Although the two fundraising methods are different, each has its pros and cons, and both have proven success raising capital for Blockchain projects. It is up to you to decide whether or not you will take risks and where you want to participate.
About MyCryptoParadise:
MyCryptoParadise has over 6 years of experience in providing cryptocurrency trading signals which could easily be lauded as some of the best signals in the market today. Our platform holds this status because we continue to offer some of the most intuitive technical analysis, educational content, current updates, and news reports in the industry that greatly benefit our customers by allowing them to take the edge over their competition.
We have established a brand through hard work and repeated success from our market insights. Our customers have had their fair share of profitable trades and gains in the market thanks to our advice and analysis. We're also happy to share that we consistently produce top-class educational content on platforms such as TradingView, Youtube, Telegram and Facebook and Instagram where we provide in-depth and valuable content that enables customers and upcoming traders to elevate their trading game to the next level.
Unlike other crypto channels on Telegram- We are a professional trading company; we offer both free and premium signal groups where members enjoy the benefits of expert trading advice and signals. With our ParadiseVIP Membership, you can gain access to a personal crypto expert to help you with the basics, teach you how to execute our trades, and give you insights about the risk and fund management techniques that we use.
Moreover, we also offer an introductory call with one of our experts once you join us before you start trading. Don't believe us? check what our happy customers have to say. Join us and become part of a thriving community of members who are taking their trading game to the next level.