The cryptocurrency industry has changed the perceptions of the global market. The integration of technology into the market was monumental. This new financial medium continues to pave the way in modernizing and digitizing the trading space like never seen before. With the introduction of optimized tools and algorithms, traders and investors have modernized their conventional trading methods and strategies. With over 2000 cryptocurrencies, all constituting different prices, trading volumes, capitulations, and popularity. Traders and investors are actively monetizing the rise of the industry.
However, crypto trading and investing requires a deeper understanding of the medium. Factors such as liquidity, market indicators, analysis, etc., play a pivotal role in determining the assets' value. But don't worry, we at MyCrytpoParadise are qualified to do that and more! We actively monitor the market for the best opportunities. Our users benefit from calculated, technical, data-driven fundamental analysis of the market. We utilize some of the best tools and algorithms to deliver some of the best crypto trading signals and crypto calls.
We are a team of highly dedicated traders with an extensive background boasting decades of experience and success. With years of successful cryptocurrency trading, we have developed an in-depth insight and understanding of crypto trading. After managing successful trades for over 1000 clients, our Paradise Team focuses on sharing the diverse knowledge that we've gained through our crypto trading success. We use multiple strategies and market indicators to advocate profitable gains.
In this article, we'll be talking about Pair Trading. Our team at MyCryptoParadise actively uses pair trading as a market strategy to help us analyze market conditions and trends.
Pair trading
The Pair trading strategy comprises of complex statistical calculations that closely imitates market trends. The strategy enables us to make calculated, data-driven decisions. Furthermore, the trading strategy originates from the stock market; It utilizes statistical algorithms to illustrate potential market gains by analyzing the market movements.
Initially, Pair trading involved different assets from the same sectors. Traders would identify and pair assets as overpriced and under priced. Furthermore, traders would select positions, short or long, to reduce risk factors. Pairing overpriced and under priced assets often required a thorough analysis and understanding of the market's prior, current, and future movements. Seasoned traders would correctly identify long positions and short positions to manipulate them to provide profitable gains.
The relationship between the assets constituted a system where asset movement would correspond to each other. This helped traders capitalize on sudden upward and downward trends in the market. The pair trading phenomenon depends on one asset experiencing a downward trend and the latter experiencing an upward trend.
Cryptocurrencies and Pair trading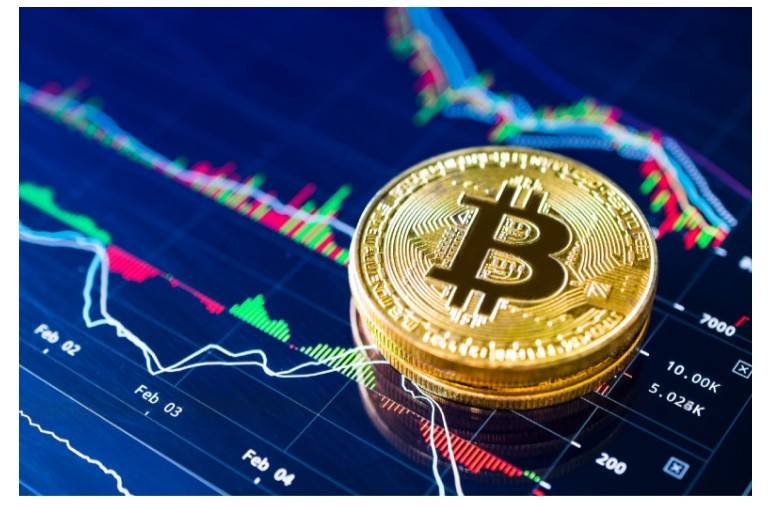 Unlike traditional fiat-based tradings, Crypto trading comprises of trading cryptocurrencies with one another. Crypto trading pairs use a simple method of contrasting the value of cryptocurrencies with one another.
Cryptocurrencies are a pivotal part of the digital revolution. Traders get accurate data from different protocols and networks. We analyze the data using our hybrid set of market indicators, statistical models, and proprietary-based AI algorithms with this information.
With our AI's help, we can determine the pair of assets that will deem profitable for our valuable ParadiseVIP members. The data-driven technical analysis of cryptocurrency pairs further illustrates potential market movements of specific cryptocurrencies depending on prior data.
Our understanding of statistics and complex algorithms allows us to correlate between two assets. Upon thorough calculation, we instruct our ParadiseVIP members whether the asset is profitable or not. Each of our crypto trading signals goes through intense, sophisticated algorithms and calculations to create our valuable members' most profitable portfolio.
One notable example of the Crypto trading pair is the EOS/ETH trading pair.
Most traders identify EOS as long and ETH as short. However, this only occurs when one believes EOS will outperform ETH in the following weeks. Traders place their trades by buying their respective assets at an equal fiat rate.
The movements of EOS in correlation with ETH will determine if the trade is deemed as profitable. However, pair-trading is a market neutral trading strategy; this means the trading strategy comprises some risks. These risks include executions risks, correlation breakdown, holding assets on crypto exchanges, and potentially missing out on bullish market movements.
Conclusion
The market neutral trading strategy serves as a pivotal trading strategy for the extremely volatile crypto market. However, the trading strategy isn't for beginners as it requires an understanding of the complete infrastructure, market behaviour and price movements.
Interestingly, our combinations of strategies are tailored with a deeper understanding of statistical algorithms; this helps us tailor the analytics we provide to the ParadiseFamilyVIP members with innovative combinations. Our trading signals range from Binance crypto signals, Bitmex crypto signals, and Bybit crypto signals.
Our team's hybrid set of market indicators and risk strategies help us ensure profitable gains with the lowest risks. We carefully analyze each crypto call with precision so our valuable members can make the most optimal decision.
Did you know?
Our ParadiseTeam also offers free crypto signals on telegram!  we also share best crypto signals helping our members to emphasize on profits instead of stop losses.