What Crypto to Buy
Around the world, the Cryptocurrency industry is booming well and that has resulted in an increased number of investors, who look to enhance their earning capability through it.
Sadly, though, knowing the right digital currency to invest in can be quite challenging. This has been the major drawback for some would-be investors who shrink at the thought of investing in the wrong coin and losing their hard-earned money.
If your fear of making the wrong investment decision has been holding you back, this article could provide you with relief. It covers a list of credible and potentially Cryptocurrency options that can be considered.
If you are contemplating creating a new source of income through cryptocurrencies, you should consider checking the digital coins listed below:
Bitcoin (BTC)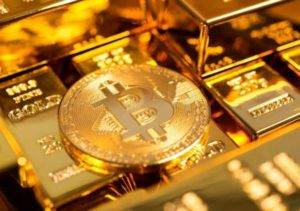 Bitcoin remains the most popular cryptocurrency. It is also the leading digital currency per market cap with a current market cap of approximately $172.16 billion and a unit price of $9,464 as of the time of compiling this list.
Bitcoin enjoys a great level of acceptance that is second to none in the digital currency market. Several international companies and organizations such as Wikipedia, AT & T, Overstock, Playboy, CheapAir, Namecheap, and Microsoft accept Bitcoin as a means of payment.
It is good to know that you can conduct a wide range of transactions with Bitcoin. You can book a flight or book a hotel room with the digital coin. You can order your next meal with the coin or buy a house or car with it.
What is more, it has the potential for growth. Although the digital currency market is a far cry from what it was about two or three years ago, Bitcoin is still a digital asset with the potential for growth and a worthy investment option for crypto lovers.
Ethereum (ETH)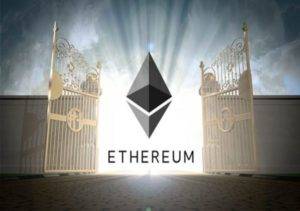 Ethereum has gradually proven to be a coin to reckon with in the Cryptocurrency space. It is a decentralized software platform that supports the creation of several useful technologies such as Decentralized Applications (DApps) and Smart Contracts.
A smart contract refers to a self-executing computer protocol that is designed to digitally verify, facilitate, and enforce a contract between a buyer and a seller. Once the buyer meets the terms and conditions in the contract, the contract is automatically sealed.
This supports and allows the conduction of credible transactions without the extra challenges of dealing with third parties.
Since it was launched in 2015, Ethereum has been the most preferred digital currency for most developers looking for a platform to develop and run a wide range of applications. Recently, investors who are passionate about buying other currencies using ether have taken a keen interest in Ethereum.
Ethereum currently has a market cap of $19.8 billion and each coin is valued at $180.95, making it the second most profitable coin after Bitcoin.
There are several reasons why investing in Ethereum is a wise investment decision. For a start, it keeps growing in popularity while you can equally use it to purchase goods and services.
Trading Ethereum is also pretty easy because a good number of crypto exchanges offer this popular digital coin on their platforms, indicating that you won't have difficulty trading the digital currency whenever you wish to.
That is aside from the innovations driven by this digital currency as well as the potential applications that will be built on it in the future.
Binance Coin (BNB)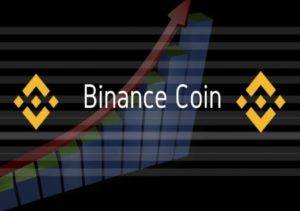 Binance is another digital currency you should consider investing in. It is a product of one of the leading names and the largest cryptocurrency exchange in the crypto world: Binance.
The high-ranking digital currency ranks among the best digital currencies that are worthy investment options in 2020 and beyond.
In terms of cryptocurrency trading, it is one of the digital assets that have the potential to offer investors a good Return on Investment (ROI) as seen by its increasing appreciation over the years.
Within the past couple of years, it has steadily appreciated and broken into the top 10 digital currencies with a market cap of $2.9 billion and unit price a bit above $18.
Another reason why investors are rooting for the coin is the number of trading pairs that the coin is involved in. it is not surprising, then, that many crypto exchanges and companies now accept the digital currency for payment.
More so, Binance Coin has experienced insignificant security issues since its development, a trait that has triggered improved confidence in the digital currency.
And, investors can also benefit from the numerous incentives rolled out by Binance to support investors in its coin.
Cardano (ADA)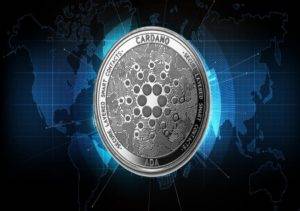 Cardano is another digital currency for developing smart contracts and decentralized applications, thanks to its third generation blockchain platform.
Just like Ethereum, Cardano is a decentralized platform that offers more scalability than the more popular Ethereum.
Take a look at the Cardano roadmap and you will be awed at the traits that make this cryptocurrency a great option if you want to invest long-term.
The coin also solves two of the fundamental issues with Bitcoin: high transaction fees and slow transaction times. It also offers solutions to some of the issues with most cryptocurrencies: interoperability, scalability, and sustainability.
Solving these problems is a big plus for the developers and one of the reasons why the coin is fast graining grounds among developers and crypto investors. It has the potential to take the blockchain industry higher.
Hence, if you are looking for long-term investment, Cardano is a worthy option to consider.
EOS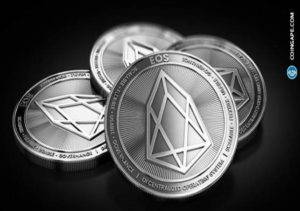 EOS is a business-based open-source blockchain development platform. One of its outstanding qualities is its amazing speed of operation. With the ability to process millions of transactions per second, it offers better transaction speed than Ethereum and Bitcoin.
Of course, EOS is undoubtedly the fastest digital currency. This is asides from the zero transaction fees, another attraction for both users and investors.
As an EOS investor, you will be richly rewarded by the owners. Your ownership of the coin puts you in line for future EOS-based projects as a reward for holding the new tokens.
When billionaire Peter Thiel, PayPal co-founder shows interest and invests in EOS, it is pretty obvious the coin may go places.
Litecoin (LTC)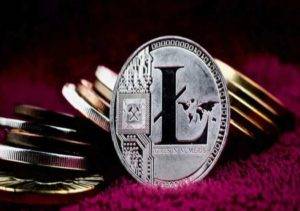 Another worthy investment option is Litecoin. This decentralized open-source network is a credible payment coin, a Bitcoin fork.
The innovative coin is the foundation for several innovations the blockchain technology has produced over the years.
Litecoin occupies a high position among the most used digital currencies, thanks to its pretty low cost transactions, among other attractive features.
With scores of other currencies paired with the coin, it is accepted and supported by a wide range of crypto exchanges.
According to Weiss Ratings, a US-based data company, Litecoin is a great investment option for digital currency investors.
Steem (STEEM)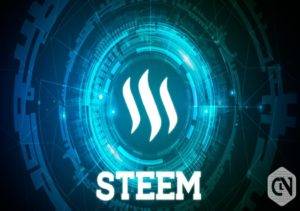 Steem is a social blockchain developed with the primary objective of rewarding content creators for their efforts.
Social media platforms' owners and shareholders enrich themselves through user-generated content while the content creators get nothing in return. That has been the norm for years until Steem stepped in.
Steem is designed to correct this flaw and ensure that content creators get the deserved recognition and financial rewards for their efforts.
Through the platform, users are automatic stakeholders with control over their personal data. They will earn some coins for their contributions, thanks to the Steem platform.
This explains the rationale behind the growing number of investors in the Steem project, considering that most social media platforms are driven and sustained by users through their contents.
Aside from this, Steem also has some attractive features that include fast and free transaction.
Steem's growing popularity sees it being used on over 320 apps by more than a million people. The figure keeps increasing daily as proof of its acceptability among users and investors alike.
Thus, you may pay attention to this cryptocurrency when looking for profitable crypto to invest in, both in the short and long-term.
Some of the huge benefits Steem investors can look forward to include:
Lending their Steem Power and earning interest daily.
Promoting their goods and services for free on the Steemit platform.
Earning decent income with their content by creating posts on Steemit, Steem's social news platform similar to Reddit and others.
My Crypto Paradise could be the key to unlocking the door of success.
To make decisions in much more confident and comfortable way, you need to use quality Crypto Signals, which enables you to reach your target of making profit and reducing the damage.
It can be done with rather convenience through the correct professional guide and signals.
With one being spoilt for choices, there are still minuses with majority of the services out there to look at. Therefore, you can get the best Crypto Signals from My Crypto Paradise through their Telegram groups.
Whether you are willing to trade through Binance or Bitmex exchange, they have VIP channels for both. But don't worry if you are not convinced, as there is FREE Telegram Channel as well to try before moving to the ParadiseFamilyVIP Private Telegram Channel.
However, the noticeable benefit of MyBinanceParadiseFamilyVIP channel and the MyBitmexParadiseFamilyVIP is the number of signals provided along with detailed put up, daily market analysis, personal crypto expert to your service every day and much more.
On both of the ParadiseFamilyVIP Private Telegram Channels, there are signals given almost daily for all major and minor Cryptos along with various other info and updates.
However, on the free Channel, there are only FREE Signals posted once or twice a week for the users to benefit from.
It is recommendable to follow My Crypto Paradise for their expertise through the informative and helpful crypto trading signals available on the platform.
You can invest in and trade cryptocurrencies with ease, mitigate your loss, and increase your chances of investing in the best digital coins only and in the right time.
Take Away
Undoubtedly, you have hundreds of cryptocurrencies to choose from. However, not all of these digital currencies are worthy of your time and money.
Some may stand the test of time while some can barely justify your attention, so be wise with what crypto to buy / invest in.