What are cryptocurrency signals?
Investment in cryptocurrencies is considered as one of the most talked about subjects of recent times.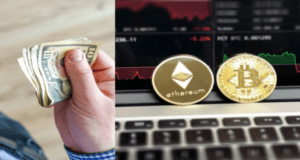 One reason why crypto trading is becoming so popular is the fact that it's extremely easy to trade. With platforms such as Binance, Bybit and Bitmex you can easily invest on any cryptocurrency you want.
All these platforms have some really good features that provide the trader with an environment where they can carry out smooth trade and also minimize their losses if a trade does not go according to their plans.
This is quite different from the traditional investments where the investing process was so complicated that it required a broker to carry out, you also had to share some of your valuable profit with the broker.
As a result, many people were not keen to invest in this fashion and refrained from investing. Another reason why crypto trading is becoming so popular is because the usual fluctuations in the crypto market allow you to make some handsome profits from your initial investment.
Furthermore, the likelihood of even getting the double of the sum what you had initially invested is also very high.
But to achieve this you just don't need to invest in a particular currency at the correct time, you also need to sell it at the right time as to make the most out of the fluctuations in the market.
However, you can also not deny the chance of the complete opposite happening. This means that you could end up buying a currency at a time when its value is quite high and when its value drops you could sustain some massive losses.
To sum this all up, crypto trading is not a guess work. You just can't predict whether which currency would do well without knowing anything about the market.
It is absolutely essential that you have a deep understanding and knowledge about the market if you want to end up making some money from trading cryptocurrencies.
But understanding the market requires a lot of skill and time. You have to devote ample of your time following the trends and news about a cryptocurrency.
Then only you would be able to figure out whether a cryptocurrency would do well or not. Otherwise, you would endure some great losses and lose out on your valuable earnings.
So, if you want to become a successful crypto trader, you are left with two options.
Devote your time, understand the market and then invest in a currency.
Get crypto trading signals from a signal provider.
What are cryptocurrency signals?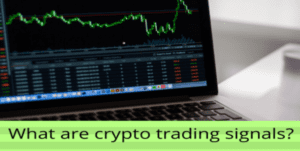 Crypto trading signals are basically signals provided by professionals called signal providers. They tell and guide the traders that investing on which currency would earn them profits.
It's like hiring a professional who will carry out the complete fundamental analysis of the market for you and then tell you which currency would do well.
A signal provider's job is an extremely tricky job where the signal provider will study all the news and trends of different currencies in the market and then analyze that investing in which currency could be risky for them and which cryptocurrency would do well in the market and yield traders the most profit.
Sometimes the signals made by the signal providers can also go wrong. Since cryptocurrency and the Blockchain technology is evolving each and every day, it's easy to miss out on something and give the wrong call.
But a good signal provider will also teach you the mechanism of how to decrease your loss. This mechanism is known as stop-loss and is one of the most effective mechanisms that decreases losses.
A stop-loss order is one in which the trade takes place over a limited period. This type of order helps traders in minimizing risks.
A stop loss order allows traders to purchase or let go of their crypto possessions after the price has exceeded a certain mark. When the stop price is reached then the stop order transforms into a limit order.
It is extremely effective in reducing losses that the traders go through.
Another sign of a good signal provider is that he will be extremely calculated in his approach. A team of good signal providers such as the team of my crypto paradise will also tell the sell targets.
They will provide traders with a set of their calculated targets. Majority of the times their sell targets are not just achieved but achieved at a relatively quick pace as well.
This goes on to show that how well prepared and well-organized the team of my crypto paradise is at providing trading signals.
Where to find a good signal provider?
If you want to trade cryptocurrencies, then it's extremely important for you to have a good signal provider. That signal provider will guide you throughout your trading career and make your trading easy.
You will just have to act upon his commands, and you will have a chance to earn a lot of money without wasting much of your time.
Finding a good signal provider can be extremely tough. Once you will start to explore you will find out many providers who will just try to scam you.
They will carry out a fake analysis of the market and their signals will be nothing but purely vague guesses. As a result, you can lose out on a lot of your money.
But still the question that arises is where to find a good signal provider?
Well, now you won't have to search any further because mycryptoparadise.com is at your service!
mycryptoparadise.com

My Crypto Paradise is one of the most successful teams in providing traders the best trading signals. We have a hybrid set of market indicators and also risk strategies that ensure that our traders get high profits with low risk.
Our traders review each crypto signal for accuracy before sharing it with our traders. We have been extremely active in the crypto world for around 5 years.
First, we began our journey as traders and were extremely successful. As a result, we decided to pass our knowledge and expertise to other traders as well so that they can also benefit from crypto trading and be as successful as us.
It is because of our experience in this field that we have developed a deep understanding of the Crypto markets and how to get profits out of them.
We don't just provide signals but to our VIP members, but we also provide them with the complete guidance they need if they are new to crypto trading.
Our grasp on all 3 trading platforms such as Binance, Bitmex and Bybit helps us to guide our traders in any platform they need help in.
Furthermore, the signals we will provide will not be based on just 1 trader but all 4 of our traders will study and analyze the market very closely and then provide their signals on which cryptocurrency to trade or not.
All our traders are up to date with the latest news about different currencies in the market, which helps them in deciding that what is the correct time to buy a currency and then what is the correct time to sell it.
Moreover, Our Traders are strategically positioned in different parts of the world. This allows us to keep a very watchful eye on all the live markets around the clock.
How do we provide trading signals?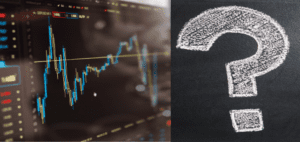 We offer our services through our telegram groups. We have different telegram groups for all the different platforms we provide our expertise in.
This allows us to give liberty to our traders in choosing what platform suits them best so that we can teach them how to use all the different features of that platform.
So far, we can say that our hard work and dedication to look out for correct signals has paid off well. This can be seen through the following our telegram groups have.
We have been able to take our groups to over a thousand traders who are not just trading but also taking home a lot of profits! We are continuously growing and every day more than 100 new traders are becoming a part of our Crypto trading groups.
We have free telegram groups which provide traders with just an idea of what our actual business is. The signals we provide there are based on a complete market analysis by our extremely experienced traders and all the results of the trades are proven by our professional traders.
The reason we have free telegram groups is because we want people to first clear all their doubts about us. Through those groups they can find out that whether we are genuine or not, whether our signals are actually effective or not.
Then, they could decide on that whether they should buy our membership or not. Our customer satisfaction means everything to us, so with our free groups we want people to get to know us and our business.
Then they warmly welcomed to join our VIP groups for which they will have to pay. By becoming a part of our VIP groups, you are actually becoming a part of our family.
We will share with every detail of our signals and you will also receive some massive benefits.
Our free groups are like a trailer to our blockbuster film, "our VIP group". Because our VIP Paradise Family is the bigger part of the picture in terms of what it offers!
Most of the providers right now just quote or state their signals and stop loss. But, we at my crypto paradise, have a very strong believe that it is extremely important to give people a logical and theoretical evidence of every signal that we provide.
Like this they will have a reason and justification to buy a currency because they will not be following us blindly. Our signals are just based on one analysis.
We always perform not just a proper fundamental analysis but also an extremely detailed technical analysis before we could draw any conclusion about our trading calls.
This is what actually differentiates us from all the other signal providers because we love our job and we love to motivate people so that they can grow their trading business along with us.
If you take our VIP membership and become a member of our Paradise Family then you will get some huge benefits, these include:
A complete market analysis!

You will not have to sit in front of a PC for 24 hours and be worried or stressed as per what to do. Our Paradise Team constantly watches over the crypto markets.
Our crypto trading signals are based on technical and fundamental analysis of the market in addition to our proprietary AI-based algorithms.
This unique combination of analytics provides our Paradise Family VIP members with well-timed trading signals just before a major price action happens on the best cryptocurrencies.
Every detail is checked closely and precisely which could affect the trend in a particular cryptocurrency.
Trading Signals every day!
As our Paradise Family VIP member, you will get trading signals every day. We will share with you our buy zone – that is where we are accumulating the coin, sell targets – where we are starting to sell our position and our stop loss in case the trade would turn against us, we are securing our money by tight stop loss.
Low-risk high reward strategy that is our daily bread.
Your own personal Coach
You will also get your coach, who will be available 24/7 for you on chat or phone. As our VIP member, you will also get a 30-minute introduction call with one of our crypto experts.
Extremely Friendly Customer Service
Our team is committed to delivering the best support which fulfills all your trading needs. My Crypto Paradise aims to set a new standard of excellence in Cryptocurrency Trading.
Whenever you have a query, your coach will always be available to answer all your questions on the chat or you can also call your coach anytime without hesitation.
An exclusive VIP Chatroom
The Paradise Team and VIP members are here to help each other and will also share their trading experiences. You can join the Paradise Family Chat to get the best possible guidance from one of the best crypto communities on the planet!
How are we able to give out the right signals?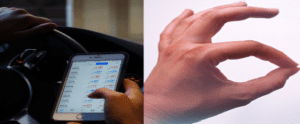 We began our crypto journey because we were extremely passionate to learn about this technology which would go on to completely change our financial applications.
For many years we have been in the crypto business. Like our customers we ourselves started off as traders and were extremely successful.
Still the signals we provide are not just signals for our traders but are also for us. If our traders suffer a loss, then we also suffer the same loss.
We thought about passing our knowledge to other individuals so that they can have a second stream of income and make the most out of crypto trading.
We have thousands and thousands of happy customers who were extremely successful in their trades which were based on our signals.
We are able to give out extremely accurate signals not just because of our experience but also due to certain other factors.
We know how the crypto market works like. This enables us to carry out a complete market analysis and then create the signals we believe that would make some good money.
Not just market but technical, fundamental, sentiment and algorithm analysis are a part of our function. Each and every of our signal goes through this procedure.
The fundamental and technical methods are the most widely used methods that are used to crearte accurate and efficient crypto trading signals. However, the sentiment analysis is also carried out to ensure further efficiency.
Furthermore, algorithms can be programmed to give crypto trade signals based on certain technical indicators. It should have a precise entry point and a stop loss and take profit levels.
The programmed analysis can be automated to form trading bots that provide crypto trading signals while also removing all the psychological and emotional sides of the trading procedure.
Hence, all the human errors related to the procedure are also eliminated. Since this program is based on technical indicators so it is extremely accurate and valid.
The following are examples just to demonstrate that how are we able to make correct calls.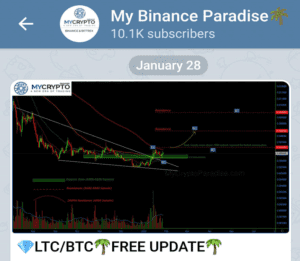 We carried out a detailed analysis on Litecoin and Bitcoin. We found out that the trading volume in Litecoin has been increasing over the past weeks which lead to some increased price action.
We also provided a logical explanation to our traders and stated that we are approaching our main resistance at 6900 Satoshis.
We also mentioned that closing above the 7000 Satoshi region would be a bullish sign that would indicate the start of another bull run.
We then provided the evidence that our 6400-6200 Satoshi region would act as a strong support as there are many coinciding supports such as Fibonacci, MA's and TL.
The result of this signal was that those who followed the signal saw a rise of over 10% just within 2 days!
The signal was shared on our telegram group, "My Binance Paradise".
We follow and check on each update extremely closely so that we can provide our traders with the correct information at the right time.
Here is another example of one signal we provided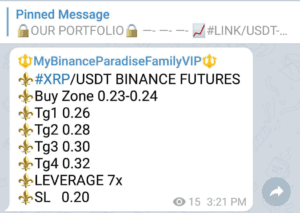 Here you can see that on February 01, 2020 we provided a signal for Ripple on our telegram group called," My Binance Paradise Family VIP".
We stated the buy zone at which our traders should buy the currency and also listed all the targets that we had precisely calculated and believed that would be achieved.
We had set a leverage of 7x and also had set up stop loss (SL) at 0.20.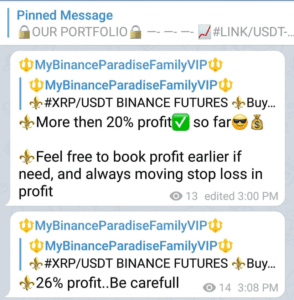 You can see that on February 2, 2020 we were able to achieve a profit of more than 20%. In just one day we achieved much more than we had anticipated, and our traders were able to gain a lot of profit.
You can also see that when profit became 26%, we were continuously warning our traders and telling them to follow all our updates very carefully.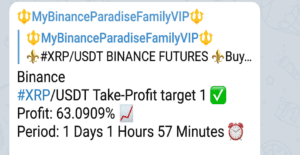 Then you can see that on the same day, we achieved our first profit target. It took us only one day and two hours to achieve our target.
In approximately one day our traders made a profit of almost 64%. Can you imagine that just by sitting in their homes they made such an handsome profit?
All they had to do was follow our instructions and they did just that to make such a great profit.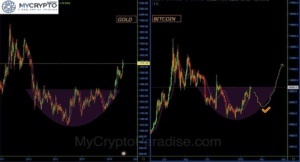 In this update we told our traders that the rally that is going on to take Bitcoin from $6400 to $9000 is only a part of a macro bottom.
This means that there will be a chance for our traders to buy the Bitcoin from the range between $6800 to $7300 region.
We also told our traders that only 100 days are left when Bitcoin starts halving and the actual macro bullish trend would begin from that point onwards.
This is another evidence which shows that our signals are not just vague guesses but are detailed calculations that are done by considering all the sources.
The graph above shows the number of tera hashes per second the Bitcoin network is performing.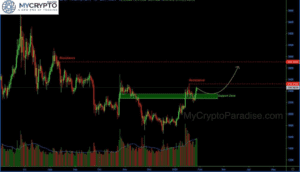 Here we monitored the total market cap because it is the most reliable source and provide the clearest picture about a currency.
Monitoring the total market cap is extremely important because other assets such as PA usually get choppy and unclear.
So, what are you waiting for?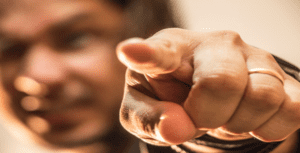 The main purpose of this article was to provide all of you with an insight as to how our business works like.
We are extremely professional about our business and believe that people should have the proper background knowledge of all our signals.
Hence, we don't just quote everything on our telegram groups, but we also provide the proper reasoning behind our signals.
Through this reasoning people are also able to interpret that why investing on a particular currency will give them profit and why investing in a currency will not.
We also demonstrated that how we set the targets and how are we able to achieve those targets. These were just a few examples but on our telegram groups we provide such signals almost every day!
Our signals have to go through a proper set of analysis before they can be provided to our traders. We also monitor each and every detail very closely so its hard for us to miss out on any good signal.
So, if you are depressed and have no idea in which direction to go then crypto trading could be your best solution.
It could act as your second stream of income and will also not take much of your time and effort.
If looking to start your trading career but are extremely confused that from where you should begin and on which currency should you invest, then become a member of our Paradise Family VIP to kickstart your trading career and establish your second stream of income!