Facebook-backed Diem Association, which until recently was Libra Association, faces legal hurdles from a potential lawsuit by DIEM, a London-based Fintech firm.
The threats for legal action arise from Libra's adoption of Diem, a name already adopted by the startup firm.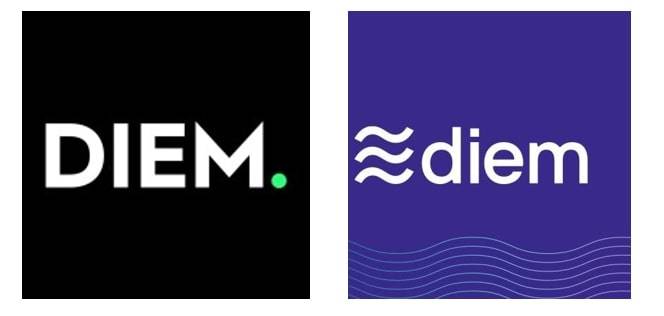 The latest of problems for Facebook's cryptocurrency project came when the project announced a rebrand on December 1, aiming at dissociating from Facebook and the harsh regulatory pushback it faced from its association with the tech giant. This lawsuit could offset another series of bad press for the rebranded project and potentially hurt its progress.
The CEO of DIEM, Geri Cupi, said regarding the name-copying in a statement, "As a small startup, they were concerned that customer confusion that would result from Libra's rebrand will significantly impact DIEM growth."
DIEM co-founder Chris Adelsbach revealed to Sifted.eu that despite feeling intimidated by a potential legal battle with Facebook, his legal advice team had instructed him to protect the brand. He added, "As a startup, they contemplated on whether to concede and avoid confrontation with the Giant Company, but after a second thought, they found it necessary to claim back their identity they are being stolen. Hence, they initiated the lawsuit against Facebook as in the copyright infringement.
Conceptualized as "The Bank of Things" and a digital pawnbroker, the DIEM platform has a blockchain-based infrastructure to provide resale market values for users' possessions, allowing them to instantly sell the goods through the DIEM app. The platform also offers debit cards to users and aims to propel a circular economy that raises awareness on sustainability as users learn the value of their possessions, opting to resell rather than dispose them. Since its soft launch in October, DIEM has garnered over half a million users on its Instagram page.
Conclusion
Facebook's stablecoin project is becoming notorious for these practices, given the previous lawsuit over Calibra's lookalike logo. Such setbacks on this project will likely hurt 'the new dawn' that the Diem Association would like to have in its comeback strategy. Whether the association chooses to rebrand or not, it is likely to face rough scrutiny despite attempts to distance itself from Facebook.