Blockchain solutions have revolutionised how we perceive financial systems. The influence of blockchain solutions such as cryptocurrencies is rapidly dominating different fields with its maturing technology.nFor instance, Crypto trading signals have allowed users to get into the trading space irrespective of any geological barriers. Platforms such as Binance and Bitmex have allowed users to trade, exchange and benefit from their crypto signals. The concept of converting dust on Binance is important and if you are in this business then you need to follow the guidelines.
Blockchain solutions may soon replace traditional financial systems as more and more people are adopting cryptocurrencies, so much that their wallets are catching a lot of dust. By the end of this article, your confusion about dust will be done and dusted.
What is dust?
Dust, or in this case Crypto dust are nominal amount of cryptocurrency coins or tokens. The term crypto dust or dust was originally used as slang for smaller balances that were inherently impossible to trade as they were lower than the transaction fees.
These nominal amounts of crypto coins were often forgotten or ignored and sat idle in user crypto wallets hence the term 'crypto dust'.
Contrarily, a majority of cryptocurrency exchanges termed dust as crypto tokens and coins that are left from trades. As most exchanges have a minimum trade crypto trading requirement, these fractional tokens were inaccessible for transactions.
Interestingly, Binance enables users to convert their dust into BNB tokens in a very simple yet effective process.
Binance and BNB token
Binance is a popular cryptocurrency exchange that enables users to trade or exchange their crypto assets either for profit or normal transactions. Binance offers some of the best crypto signals through their Binance signals. Fortunately, they also offer a free option where users can benefit from their free crypto signals. But that's not all, they also enable users to benefit from their BNB tokens.
With a total supply of 200 million coins, The BNB token was built on the Ethereum network in 2017 as an ERC-20 token. The BNB token is the native cryptocurrency of Binance. BNB tokens cover a versatile range of use cases. BNB tokens can be used for a plethora of things, the versatility of the tokens allows for it to be used in most instances of your daily life such as gifts, daily commute, or even as transaction fees on the Binance platform.
With over billions of dollars accumulated through crypto trades and Binance signals, BNB tokens are some of the best performing assets this year. However, in this article, we'll be focusing on how BNB can help you make dust useful. If you are interested then you need to follow our detailed guide on how to convert dust on Binance.
Converting Crypto dust to BNB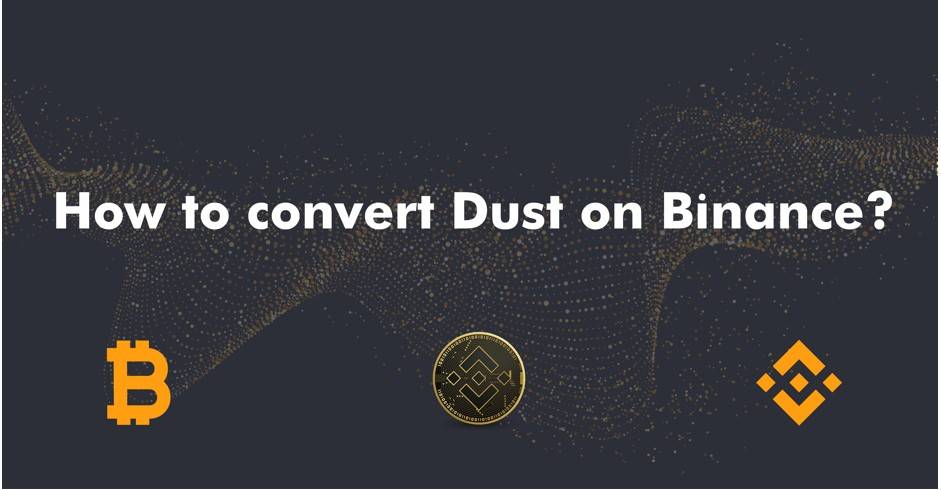 It doesn't take a genius to convert crypto dust to BNB tokens. The process is quite simple and can be done with a click of a button, literally. The Binance platform benefits users with a "Convert to BNB" button on their dashboard.
All users have to do is log in to their Binance accounts, click the "Convert to BNB" button, see if their cryptocurrency is eligible for the conversion and viola. Users can seamlessly sweep up the dust in their wallets into useful BNB tokens without any hassles 'once' every 24 hours.
However, users should note that the estimation for their dust is made under the current market price at the time of the conversion which in this case is the time the "Convert to BNB" button is clicked.
Bottomline
Binance has accumulated a lot of positive reactions on online crypto forums and social media platforms for their valiant efforts on sweeping up the dust in user wallets. Moreover, the simplicity and seamlessness of the process have drawn a lot of positive critique over the internet.
Listing over 300 cryptocurrency tokens on its platform, Binance has had a long and successful run over the years focusing on trading pairs, crypto trading signals, and crypto alerts. As Binance continues to enable users with a myriad of benefits and seamless solutions, users believe that their dust may be worth something in the future.
In the end, maybe collecting dust isn't that bad after all.