Binance is among the most notable cryptocurrency exchanges right now. Boasting an extensive list of over 150 supported cryptocurrencies, Binance is undoubtedly the biggest crypto exchange there is. The Binance exchange is used for a myriad of uses, especially developing the crypto trading space. With the rapid growth of Blockchain solutions, cryptocurrencies are gradually taking over the trading space. Binance actively monitors the versatile and volatile nature that exists in the Cryptocurrency market, allowing users with the opportunity to generate passive income through trading signals and crypto signals. Since there is a wide variety of support for different cryptocurrencies on the Binance platform it seems like an attractive choice for many crypto currency traders. With their recent release of the BNB coin Binance itself is in the trading game attracting more users to its platform. So, we have written a detailed on how to deposit Crypto on Binance. If you are planning to deposit in Binance then follow the steps.
Depositing on Binance 101: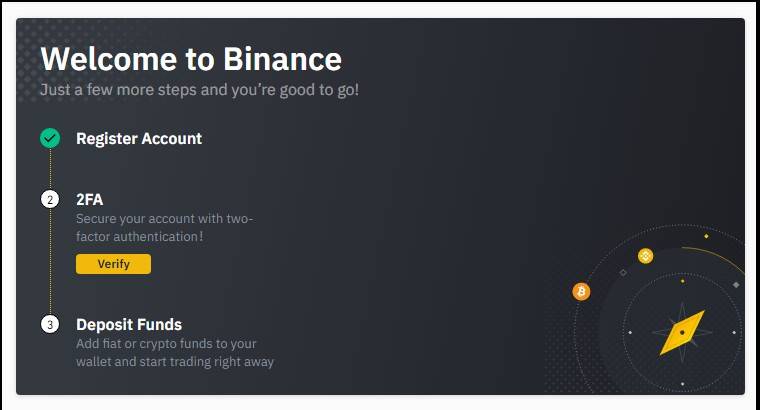 Depositing cryptocurrency on Binance is pretty straightforward, for the sake of simplicity we have given a step by step breakdown of actions you need to take to deposit your coins.
Step 1: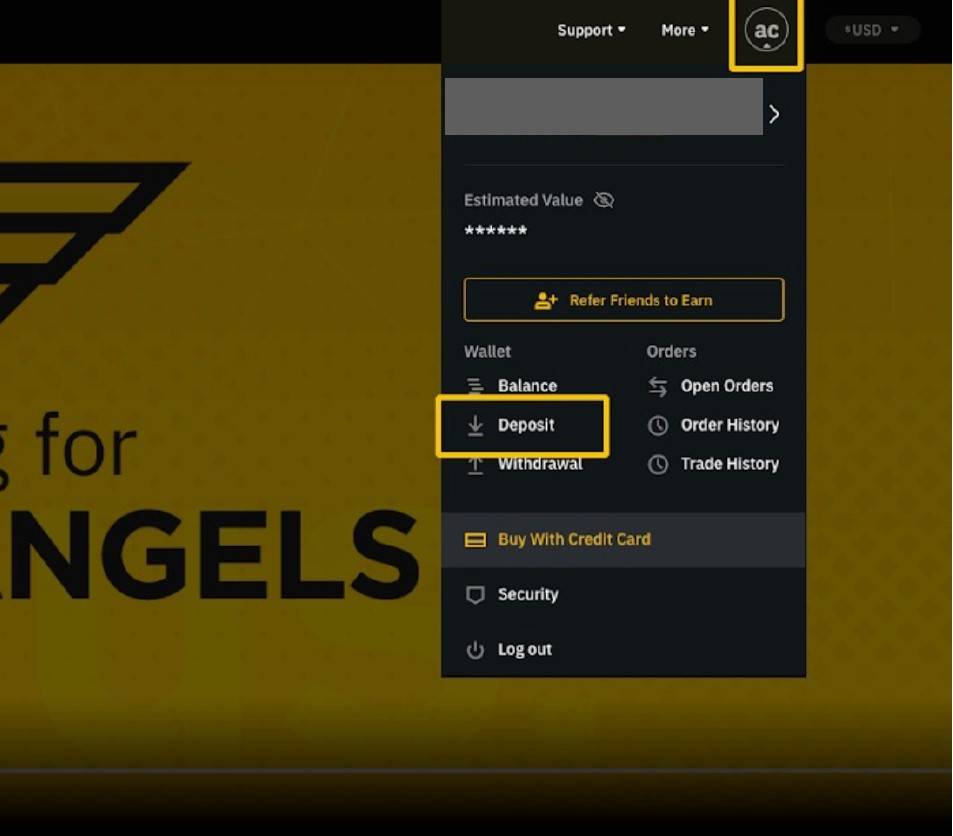 Navigate to the homepage of Binance and click on your profile icon that is on the top right corner of the page. Note that your email addresses will be censored for privacy and security.
Step 2:
After you've clicked on your icon, you can see the overview of your profile settings that will have various options such as Security, Identification, API management, and more. Click on your email address so that you can be redirected to your Dashboard.
Step 3:
Once you're redirected to your Dashboard, you will be able to see the details of your account such as Balance details, Announcements, Task centre, Account security, and more. Navigate to the "Deposit" button and click on it.
Step 4: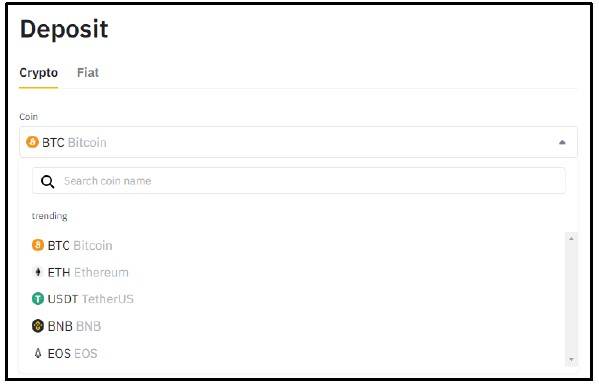 After clicking on the "Deposit" button, you'll be redirected to the Deposit page where you can choose from over 150 different coins to deposit. However, Some currency deposits may be unavailable, and this can be attributed to user wallets going under maintenance. After selecting the cryptocurrency you wish to deposit, there may be a new process to deposit that specific coin depending on the cryptocurrency you choose. In some cases, a MEMO (account Identifier) is a pre-requisite when storing specific cryptocurrencies to the Binance Exchange. Binance uses MEMO (a unique account identifier to ascertain debit or credit payments on specified accounts)

After you've selected your desired choice of cryptocurrency, you will be prompted with a unique address for deposit as well as a MEMO deposit. Note: You may lose your funds if you fail to include a MEMO at the time of deposit. See, the process of deposit Crypto in Binance is not that difficult.
 Why MEMO?
Deposit addresses for some cryptocurrencies may be identical for all users; therefore a MEMO is required. The MEMO is a distinct identifier assigned to each account that enables Binance to verify a deposit and credit to further aggregate it into their respective accounts.
Conclusion
Now that you've compiled the deposit details to your preferred cryptocurrency, you can use any wallet of your choice to transfer the respective deposit. With your preferred wallet open, choose the coin you wish to send and send it. Enter your Binance deposit address and MEMO respectively; however, the simplest way to input your address is to scan the QR code that is available on your Deposit dashboard on Binance. Upon confirmation of the transaction, your Binance account will be soon credited with the respective amount. That's it. You have successfully deposit Crypto in Binance.
About Us:
MyCryptoParadise is a professional trading company with an experienced set of traders leading their team. We offer some of the best crypto signals through our ParadiseVIP memberships with 24/7 support and features such as personal coaching, insights, and more. MyCryptoParadise offers a myriad of specialized crypto calls and crypto alerts as well as personalized coaching and 24/7 support. MyCryptoParadise specializes in Binance signals, offering various paid subscriptions and free crypto signals that have been tailored for profitable trades. Be sure to check out MyCryptoParadise's Binance Signals, Bitmex Signals, and Bybit Signals. Join their Free crypto signals on Telegram and succeed in trading consistently and successfully.