Cryptopunks are considered the most popular non-fungible tokens because of their heritage and their power to influence other NTF.
Cryptopunks were minted in 2017, well before this year's boom, and it's no wonder how they have soared in value within the past few months.
A quick illustration would be the below-shown crypto punk which was bought for $443 in 2017 and sold for a whopping $4.4 million worth of Ethereum units.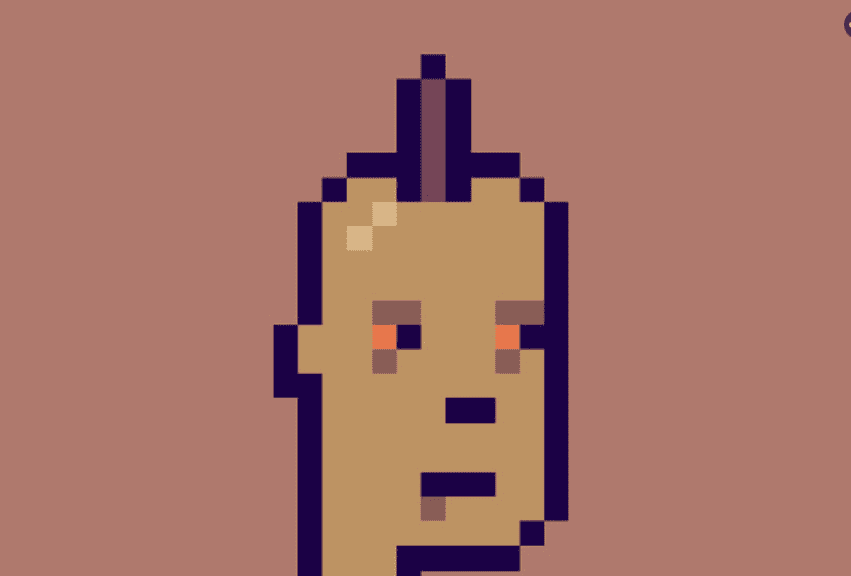 The above Cryptopunk is #2338 in the set of 10000 similar collectibles and one of the 88 zombies in the entire collection. The crypto punk is one of the only four "Zombie Mohawk Thin" variants.
The NTF sold for 1500 Ethereum recently, making it the most expensive crypto punk sold to date.
Disclaimer!
Although crypto punk #2338 is ranked the most expensive at present, the industry's volatility and changing value means that the rankings may differ depending on the amount of ETH paid.
According to the summary presented by Cryptoslam, this particular crypto punk was purchased for 3.5 ETH in 2018 and sold shy of a 1000000% return in just three years.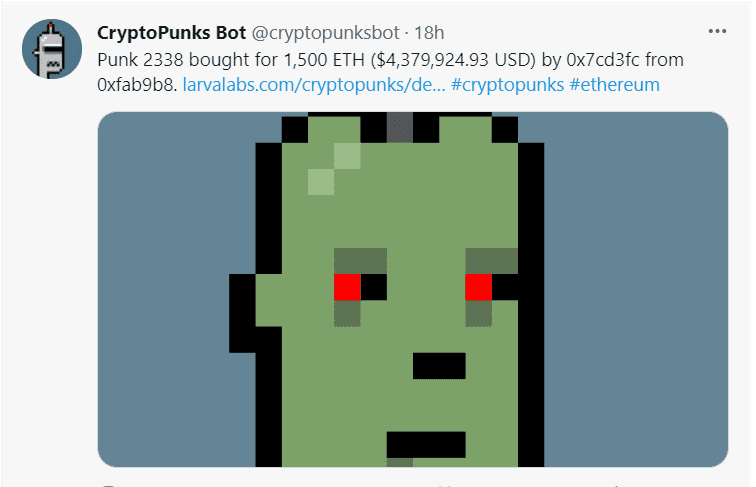 Originally crypto punks were given free to anyone that held an Ethereum wallet and claimed one. Fast forward to the secondary market value during this year's NTF market boom.
An NTF acts like a deed of ownership towards a digital asset, whether it's a painting, artwork, interactive video, or, as in our case, a pixelated avatar. This collectible market blew up this year, generating approximately 2.5 billion transaction value within the first six months of the year.
Yesterday the cheapest crypto punk was selling slightly above $100,000 worth of ETH. Today, the lowest-ranked crypto punk is available for purchase just under $150000
"The next CryptoPunk floor sweep is gonna get everyone in a TIZZY," noted investor and social media influencer Gary Vaynerchuk tweeted last night.