What you need to know about crypto signals
Binance, Bitmex, Bybit on all these exchanges you can actually create crypto trading signals. Crypto signals consistent from an easy to follow buy zone – that is where you buy the crypto coin (or short if you trade on bitmex or bybit) sell targets – where you are starting to sell the position in a profit and stop loss – which is very important thing to always have placed to minimize the risk.
These crypto trading signals are usually sent by a people who understand the crypto market. These people are sending these signals on Telegram or on websites that send out signals telling people to buy or sell.
It's these signals where individuals are able to make or lose a lot of money by trading. Important is to understand that a lot of them provide value and a lot don't.
The Problem with Trading on Your Own
While trading sounds simple, it's not so black and white. There are a few things to keep
First, most of the crypto signal providers/companies will not trade for you.
While we're all here to make money, remember that when you're trading you can't just act on crypto signals and leave it at that. You don't need experience to trade, but it's important to know the basics.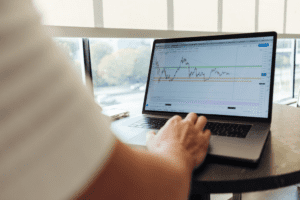 So, What Can We Expect From A Signal Provider?
As mentioned, signal providers/companies will share with you their crypto signals and alerts for specific cryptocurrencies they consider good to buy or sell when they hit specific price levels.
How they consider these cryptocurrencies worthy is based on one (or more) of the following:
Technical analysis
Fundamental analysis
Sentiment analysis
Algo analysis
Regardless of the method though, these crypto signals will be backed by data and will tell you when to buy/sell the coin.
This means they will provide both an entry price level/zone and an exit price/zone. Because these tools do the work themselves, they've become popular.
The only problem is that most of this isn't automated. This means it pays to actually know how to trade in most examples, i.e how to place an order.
Pump And Dump Schemes
A problem with a lot of signal providers is that many can turn out to be scams or pump and dump schemes.They provide sham predictions that lose people money.
Be sure to look at your service provider and gauge whether they are serious about this or not. Our's is definitely not a pump and dump scheme.
Everything about Crypto Signals in My Crypto Paradise
For those not familiar with us, we've got a four year track record of helping several people learn about crypto trading. Our VIP program is robust with those involved in making a consistent income.
Part of that is due to the research and analysis that we provide. We're also friendly for beginners thanks in part to our personal coach program.
In our VIP, you get access to one of our personal coach who has extensive experience in crypto and trading. And if that's not enough, we also have VIP chat room able to help guide traders too if you're a VIP member.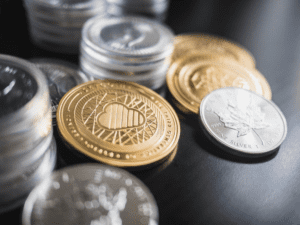 Everything about Crypto Signals: Conclusion
There are many signal providers out there to consider, but it's worth doing your homework and research the companies. And when you have settled for one that you want to work with, it pays to continue to learn from them.
Yes, signals are great, but your own trading knowledge and skills would be nice to have. After all, the road to financial freedom isn't something that's won with ease.
If you want to hone those trading skills join our FREE telegram channels to get a trial of we are offering. We cover trade signals, Insights, market analysis, trading signals for ByBit, Binance, BitMEX, and much more. For you is the most worthy thing that you can do for yourself to join our free telegram channels.
Hope you have enjoyed reading "What you need to know about Crypto Signals", we look forward to hearing your opinion in the comments below.