As reported by a reliable source, opensecrets.org, a website that listed the leading contributors to the Biden's campaign, one of the crypto exchange founder Sam Bankman-Fried, falls among the top five donors to the Democrats' movement campaign in the US presidential race.  
Opensectrets.org website reported that the crypto derivatives exchange FTX, contributed a staggering $5 million to the presidential candidate of the Democrats' party, Joe Biden. The crypto exchange is the highest contributor after Bloomberg and the Google parent firm Alphabet.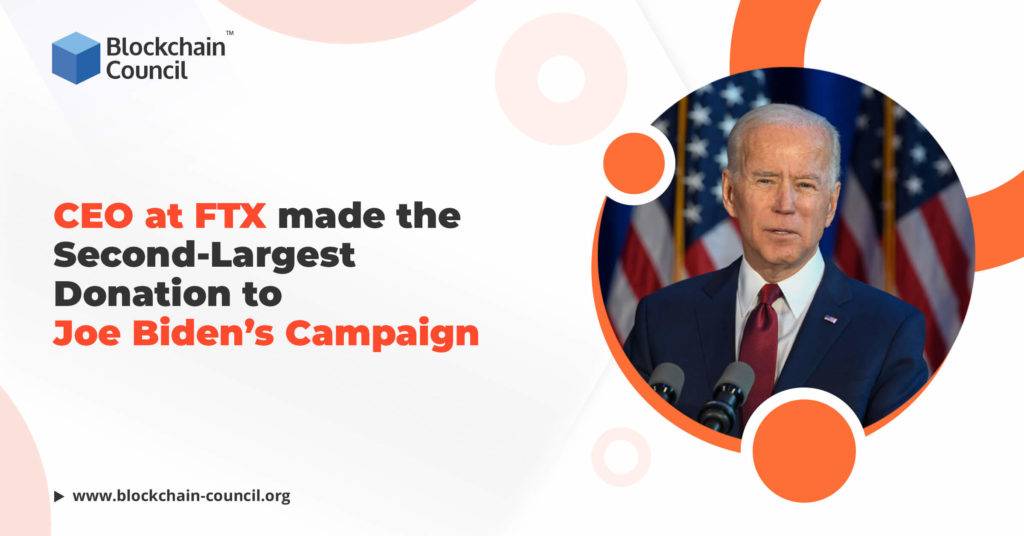 It has so far accounted that Joe Bidens is barely six college electoral votes to seize the 46th US presidential status. Biden has garnered up to 264 electoral votes while Trump is still lagging at the 214 electoral votes.
According to the report by the opensectrets.org, the lump sum from the crypto exchange FTX has been a donation to the political action committee by the employees, their owners and the close family members of the organization's owners.
It is, however, reported that FTX crypto exchange did not use the company's funds for the donation. Contributions of such kinds are prohibited within the federal position. The wholesome amount was directly from the pockets of the beneficiaries of the firm.
Within the crypto space, Sam Fried's contribution had not surfaced as per the reliable sources. However, many media outlets that include Vox, as well as the Wall Street Journal, had many several reports on Bankman's contribution to the presidential race. 
There are other donators to the democrats' candidate that includes the US hedge fund Renaissance Technologies and the most prominent mall service provider, Simon property group within the US.
The US hedge fund Renaissance Technologies (Rentech) had allocated a lump sum of up to $75 billion for the bitcoin futures market from their regulatory filings. From their contribution to the Joe Bidens campaign funds, a win may initiate their investment in the bitcoin futures market.
According to the viewpoint of many individuals from tweets, it is evident that bitcoin has become one of the top contributors to the presidential elections.