ParadiseFamilyVIP⏐SCALPING

ParadiseFamilyVIP⏐SCALPING
ParadiseFamilyVIP⏐SCALPING Membership: The Dynamic Game-Changer for Active Traders
Welcome to the fast-paced world of the ParadiseFamilyVIP Scalping membership, meticulously designed for those balancing an office job with a passion for active trading. Whether you're at your desk or on-the-go, our crypto scalping signals are tailored for easy access and execution, even for those with just a basic understanding of futures trading.
Daily Dynamic Trading: Immerse yourself in 1-5 carefully curated trading signals each day, tailored to market cycles. Our approach is dynamic yet measured, steering clear of the frenetic pace of pump-and-dump schemes. With a window of 15 minutes to an hour to engage with each signal, you'll trade with a sense of calm and precision.
Safe, Consistent Growth: Our perfected scalping strategy focuses on long-term capital growth and consistency. We prioritize money management and work with probabilities, ensuring a trading experience that's both secure and exhilarating. Regular updates on profit withdrawals and position sizing keep your trading journey transparent and aligned with our collective goals.
Clear, Quick Signals: Every signal comes with crystal-clear instructions – exact entry points, leverage, and target levels. Before you step into our VIP channels, we share our exclusive, well-explained strategies, ensuring you're fully equipped to thrive in the scalping environment.
Complementing Your Trading Portfolio: The Scalping membership stands strong on its own, especially for those with smaller capital. It seamlessly integrates with our other offerings. Combine it with the comprehensive and intricately crafted ORIGINAL membership for broader market engagement, or pair it with the GEMS membership for a diversified approach. For those aiming to dominate the market, embracing all three memberships is the ultimate strategy.
If you are all-in about having a trading experience that's strategic, enjoyable, and rewarding. Where every move is a step towards a new lifestyle. This isn't merely a choice; it's an entry into an exclusive circle of discerning traders who don't just play the market – they savor every moment of the game. The ParadiseFamilyVIP Scalping membership is not just about making trades; it's about making a statement – a statement that you're not just in the market, but you're part of a movement that redefines it!
If seats available, choose where you want to be👇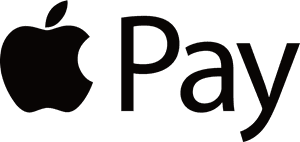 The ParadiseTeam's trading strategies, perfected through over 7 years of rigorous backtesting, are now being made available to a limited circle. With just a few spots remaining, we're nearing our group's optimal trading volume.