You've probably heard of signal trading before and are seriously considering to start trading using crypto signals. The following piece covers what a crypto trading signals are, where to get them, and the qualities of a good crypto signal and crypto signal provider.
Cryptocurrencies have been growing exponentially in the last few months and the main cause for this is their great potential. Even today, their full potential is yet to be tapped; buying the right coin gives you an opening to enjoy that untapped potential.
Cryptocurrency trading is an art that requires skill and experience in analyzing market patterns. Most beginners are in lack of the amount of skill needed, hence they need a little guidance and if you keep reading you are going to understand just where to find it.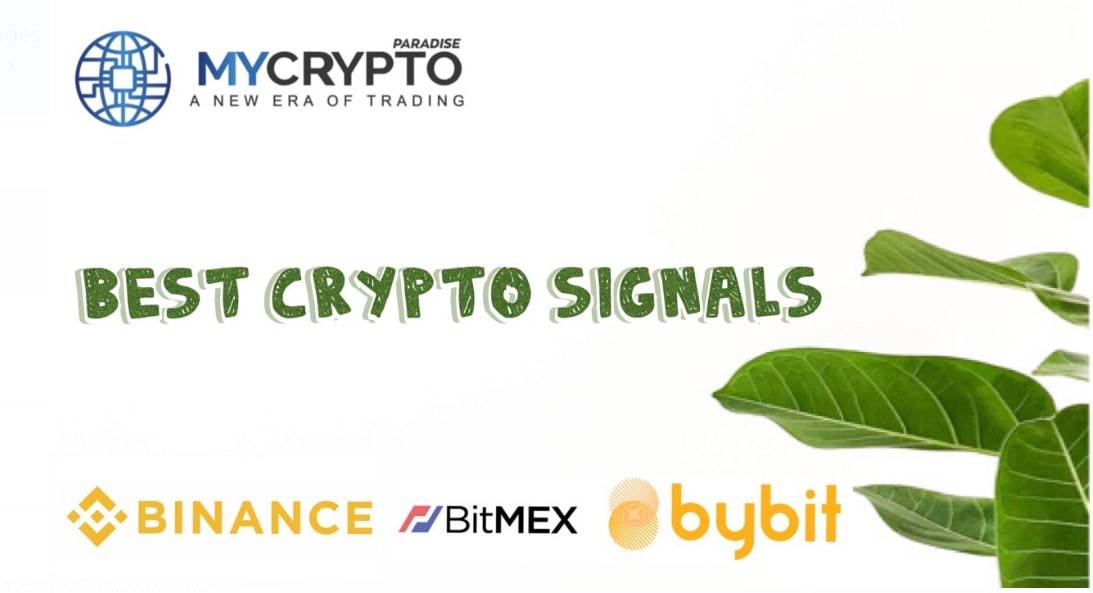 What is a crypto trading signal?
A crypto trading signal is a trading recommendation to buy/sell some crypto coin at a certain price and time. these signals are either generated by individuals or by robots or trading algorithms. Their main role is to maximize your chances at a profit while reducing your risk of suffering a loss.
Who is a crypto signal provider?
Crypto signal providers are groups or individuals that give traders suggestions and ideas of the best coins to invest in at a particular time and price. They simply send a notification to the trader and then leave the ball in the trader's court. They ease the traders' tasks and save time as well. Crypto trading signal providers are particularly helpful for beginners who are yet to fully understand the market, I'm sure we've all heard of a case or two of an amateur trader being ripped off by a big whale in the market. Crypto signal providers prevent such cases.
Most signal providers operate predominantly on telegram with thousands of members. They offer these signals at a small fee, they encourage traders to subscribe for constant and consistent signals. You could either subscribe for a monthly subscription plan, quarterly subscription plan, or even an annual subscription plan; whatever fits your needs. It is common for such providers to provide free signals for new customers to give them a taste of what the subscriptions are like.
Telegram groups
There are several ways that signal providers send signals to their clients. They include texts, emails among other fast forms of communication. However, the most predominant method by far is Telegram.
For those who are not familiar with this application, it is an instant messaging app whose functioning and appearance is very similar to that of WhatsApp. It has a few unique features that boost its operation, with the most outstanding feature being bot functionality. Telegram has robots that are designed in such a way that they interact with users and handle their messages automatically.
Most signal provider groups on Telegram are broken into the following subsections
Free group
It contains many non-paying individuals who want to see the number of returns they could be making if they signed up for a premium membership.
Binance premium group
At a fixed fee, the customer receives all the Binance trading signals.
BitMex Premium Group
The signal provider sends all the BitMex trading signals at a certain fee.
Choosing the right telegram group
There are hundreds of crypto signal groups available, which makes it difficult to settle on the right one. Not all of them are trustworthy or have a good track record. Some of them are not even punctual enough to send the signals early enough for you to take full advantage of them. So how do you pick the best crypto signal provider?
A great crypto traders should be able to:
Notifies their members with updates
Provides the important news from crypto world
Provides technical and fundamental analysis
Take care of each member individually
It is quite weird how there are so many crypto signal providers on Telegram and only a few of them are worth your attention. Below are a few pointers to help you land on the right group.
Ensure the site providing information on the group .
Analyze the telegram group/channel critically to see whether the number of subscribers is authentic. Compare the number of subscribers and the views to ensure that the figures are not being physically manipulated.
Ensure the team prepares reports once they are done issuing signals, such reports enable the clients to know whether the alerts work or not.
Finally, ensure that you pay attention to the possibility of contact providers.
Pros and cons of using crypto trading signals
| | |
| --- | --- |
| Pros | Cons |
| It can be a very lucrative trade | Many scammers are posing as crypto trade signal providers, hence opening the traders to theft and huge losses |
| There is no need for the trader to carry the research out on their own. | Getting started can be quite challenging |
| It is a great learning opportunity | Traders still incur losses even with trading signals |
Elements of a good cryptocurrency signal
Specifies the action you need to take
In every trade, the trader either makes a purchase or sell. A good trade signal tells you what you need to do, thus saving you time and helping you make the right decision.
Specifies what coin you should trade-in
Good crypto trade signals offer a particular instruction on the exact coin you should trade. There are many cryptocurrencies available in the market, from Bitcoin, Litecoin, Ethereum to Ripple. It is therefore critical that the signal is specific to avoid confusion.
Indicates the trading prices
A good signal should indicate the current market price. It is up to the trader to act fast to get the same price that your signal provider sends you.
Maximizes profits and minimizes losses
All good crypto signals should have a decent risk to reward ratio. The trader should be able to take profits and reduce losses.
Offers additional information
The more informed a trader is, the better; a good signal provider will give additional information such as how to trail your SL. They could also offer an in-depth explanation of the reason for a certain trade or give you a time frame for a certain trade. Whatever it is, additional information is important.
Conclusion
In conclusion, finding a trustworthy signal provider is critical. If you want to be independent and find real success in the cryptocurrency world, you will need to learn the art on your own and not rely on anyone.
However, crypto trading signals can help you grow your crypto trading account. At My crypto Paradise, we do our best to always give you the best crypto signals for profitable cryptocurrencies to invest in promptly. We not only save you time but also increase your chances of making a profit.  Our clients, therefore, make informed choices rather than guesses.
We offer several packages; first of all, we give free trading signals to new clients which we send through our FREE telegram channel for all to use. There we provide free cryptocurrency trading signals (free crypto signals).
Then we have the paid signals which are availed through ParadiseFamilyVIP telegram channels for Binance signals and BitMex Margin signals.
For the paid signals, you get signals regularly for major and minor crypto with complete input. There are up to 80 quality signals shared monthly, based on technical and fundamental analysis.
With the above information, we believe that you will be able to enjoy your crypto signal trading experience. And in our VIP channels you get much more than just crypto signals, we will help you out with a whole portfolio management, proper diversification and more.